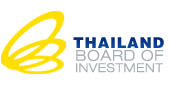 "The Smart Visa program, coupled with recent investments in the EEC, establish the foundation for North American companies to succeed in Thailand."
BANGKOK (PRWEB) November 29, 2018
The Thailand Board of Investment (BOI) announced a new investment incentive package as well as an expansion of the Smart Visa program. The incentives, intended to boost investment to Thailand's knowledge-based industries, took effect on November 19, 2018 for applications submitted through the end of 2019. The Smart Visa is issued to foreign investors and startup entrepreneurs who have businesses or plan to expand operations to the country. The investment incentive package and Smart Visa expansion are meant to lend way to a "Golden Year of Investment" for Thailand in 2019.
"BOI is excited to announce a new incentive package and expanded criteria for the Smart Visa", said Mr. Chokedee Kaewsang, Deputy Secretary General to the Thailand Board of Investment (BOI). "These measures will help Thailand continue to attract entrepreneurs and serve as one of the world's best places to do business next year and beyond."
BOI's new investment incentive package includes additional incentives such as a 50% reduction of corporate income tax for three years, applicable to projects in any activities with a minimum investment value of $1,000 million Thai baht ($30,266,500 USD), not including cost of land and working capital, and eligible to receive income tax exemptions for at least five years but not over eight. More details on the incentives are available here.
Similarly, new Smart Visa conditions and incentives are intended to enable more foreign professionals, investors, and startups relocate and start businesses in Thailand. Income conditions for highly-skilled experts and senior executives have become more lenient, and the application conditions for foreign startups have changed to include six-month, one-year and two-year visa types. Access to capital was increased for startups and venture capitalists as well.
In addition to a $7 billion high-speed train project approved earlier this year, the Thai Government has approved four more infrastructure mega projects, worth a combined $14 billion USD, to improve major infrastructure in the Eastern Economic Corridor (EEC) area and facilitate business activities for both existing and future investors. The four public-private investment mega projects are the U-Tapao aviation city; a maintenance, repair and overhaul (MRO) center, and the third expansion phases of Laem Chabang and Map Ta Phut seaports.
The new incentive package and expanded visa conditions come at a time when Thailand's ease of doing business continues to be recognized on a global scale. Thailand earned 38th place in this year's World Economic Forum (WEF) global competitiveness index 4.0 rankings of 140 nations. Additionally, the World Bank indicated that Thailand has improved its Ease of Doing Business (EODB) score. Thailand is also among the top 30 of the 190 economies in the EODB rankings and continues to show significant progress in multiple categories including transparency of prices, fixed registration fees for businesses, and an enhanced online tax pay platform.
"The Smart Visa program, coupled with recent investments in the EEC, establish the foundation for North American companies to succeed in Thailand," added Mr. Kaewsang. "We look forward to continue being the preferred place to do business in Southeast Asia."
About BOI
The Thailand Board of Investment (BOI) is the investment promotion agency for Thailand that facilitates foreign direct investment. BOI's services are free of charge and customized to help business succeed in Thailand. For more information, please visit http://www.boi.go.th and http://www.thinkasiainvestthailand.com