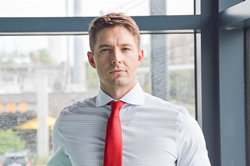 After seventeen years of pain that kept him from working, that nearly kept him from leaving his house, Mallick has now returned to his job as a contractor, and he feels like a new man.
HOUSTON (PRWEB) October 06, 2020
The MediSearch Institute, a new medical practice in Houston, Texas claims they've reinvented health care as we know it, and this year, they took on their first patient, Hugh Mallick, to test their case. Now, the results are in.
For almost twenty years, Hugh Mallick had suffered excruciating pain in his neck and across his body and had endured repeated misdiagnoses and failed treatments. Since his initial faulty diagnosis he underwent three neck surgeries which only exacerbated the problem. When the doctors said a fourth neck surgery was in order, Mallick turned to The MediSearch Institute across the country in Houston.
In December, 2019, The MediSearch Institute had opened with a soft launch and started working with several pilot patients. After those patients reported excellent results, MediSearch officially accepted Hugh Mallick as their first full patient in June 2020.
According to founder and visionary Dr. Trent Talbot, most doctors want to help complex patients, but they lack the time and the resources to fully understand them and treat them. Mallick's doctors never intended to mislead him or subject him to unnecessary surgeries. However, they could not afford the time to read nearly two decades of medical history, and research his case specifically. Instead, they offered the standard treatment for shoulder pain and moved him through the system.
Dr. Talbot says he built MediSearch to be the exact opposite of a typical practice specifically to save complex patients from that fate. Instead of one doctor seeing dozens of patients, Dr. Talbot assigned Mallick to a full team of doctors and medical researchers. Instead of a quick, fifteen minute appointment gathering a single opinion, Mallick's MediSearch team spent over five hundred "MD Hours" on his case, scouring the world in their research and consulting with fifteen world-renowned experts before presenting their findings to Mallick and his family at their office in Houston.
While Mallick's other doctors had been focusing on his neck, MediSearch research indicated the pain originated from his right shoulder. Directly following his Houston visit, in August 2020, MediSearch connected Mallick with a respected shoulder surgeon.
After seventeen years of pain that kept him from working, that nearly kept him from leaving his house, Mallick has now returned to his job as a contractor and he feels like a new man. "When I first called MediSearch I didn't know what to think." Mallick says, "I hoped they might do something, but I never dreamed they would help me like this. I'm so glad I reached out; that call changed my life, and I am incredibly grateful."
Celebration for Mallick's recovery is not limited to his family. Dr. Talbot says: "In the beginning, when MediSearch was just an idea, I dreamed of patients from all over the world flying to Houston to find the best medical advice on the planet. I wanted to give them a level of care never before imagined. Now, I'm ecstatic that my dream is coming to fruition . . . . And this is just the beginning."
Though Mallick is the first patient to complete the MediSearch process, several other complex patients have begun their own MediSearch journeys. Because MediSearch invests so many resources per client, Dr. Talbot anticipates serving only ten to fifteen patients this next year. That's why Dr. Talbot created a written guide to help all complex patients navigate the healthcare system. This free report can be found at http://www.MediSearchReport.com.
Dr. Talbot is available for media requests concerning healthcare, medicine, complex and life-threatening conditions, and more. For a full media kit, visit http://www.TrentTalbot.com/press-kit.