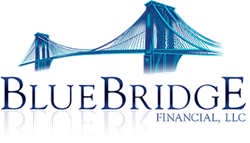 "This extension along with the previously announced corporate note extension insures that Blue Bridge will continue to be a key source of capital for small businesses in need of equipment finance."
RESTON, Va. (PRWEB) October 06, 2020
Blue Bridge Financial, LLC ("Blue Bridge"), a leading independent commercial equipment finance company, announced the closing of a one-year extension of its $20 million revolving credit facility with Fifth Third Bank, National Association.
"We are very pleased to extend our relationship with Fifth Third to continue to provide us with access to capital at a critical time when small businesses nationwide need funding as the economy reopens," said Steve Dervenis, CEO of Blue Bridge. "This extension along with the previously announced corporate note extension insures that Blue Bridge will continue to be a key source of capital for small businesses in need of equipment finance."
About Blue Bridge Financial, LLC
Blue Bridge Financial, LLC is a specialty finance company and leading provider of commercial financing solutions for small business borrowers as well as manufacturers, vendors and distributors of commercial equipment and inventory. With fast and easy to obtain funding for equipment purchases, inventory and working capital, they are a complete source for simplified business financing. The company is headquartered in Reston, Virginia, with offices in Buffalo, New York.
To learn more about Blue Bridge Financial, visit http://www.bluebridgefinancial.com or call 716-204-8467.