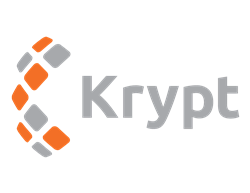 "At Krypt we pride ourselves on being thought leaders in global trade and supply chain management. Beyond these two latest publications, the team at Krypt has published 8 additional SAP books along with innumerable whitepapers, blogs, on-demand webinars." -Jigish Shah, CEO, Krypt
SAN JOSE, Calif. (PRWEB) October 20, 2021
"At Krypt we pride ourselves on being thought leaders in global trade and supply chain management. As we have continued to work with our customer partners on helping solve some of the most complex challenges in their business, our focus has also always been to share the best practices developed with the larger world to benefit. Beyond these two latest publications, the team at Krypt has published 8 additional SAP books along with innumerable whitepapers, blogs, on-demand webinars and other resources for our customers. We want our community to benefit from our expertise as we continue to grow and learn more each day."
--Jigish Shah, CEO, Krypt
Transportation Charge Management in SAP S/4HANA
Transportation Management is one of the three components (along with purchasing & manufacturing) that drive the supply chain. It contributes 60% of the total operational costs of the supply chain. Are you interested in learning the secrets of controlling and reducing transportation costs? This book will comprehensively guide you through Transportation Charge Management in SAP S/4HANA, highlighting the most important aspects of setting up Charge Management. Learn how to set up agreements/contracts with business partners and provide detailed rate structures. Deep dive into Charge Management master data, including master data objects, agreements, rate structures, rate tables, dimensions, and determinations. Explore practical examples, including scenarios that you might encounter in your logistics operations.
With practical examples, tips, and screenshots, this book covers:

Transportation Charge Management processes
Charge Management master data
Strategic freight procurement and sales
Settings and configuration
Introducing SAP Global Trade Services, Edition for SAP HANA Over the years global trade has got complex and exhaustive owing to various factors. SAP GTS helps businesses with global trade compliance and its next version is here!
SAP GTS now runs on SAP HANA! With access to this e-Bite, take your first step into the SAP Global Trade Services, edition for SAP HANA. Start with the basics of global trade management and deep dive into product classification, trade compliance, free trade agreements, imports and exports, analytics, and more. Preview integration with your IT landscape and migration from classic SAP GTS.
Explore product classification, trade compliance, permits, licenses, and more
Discover new trade analytics features with SAP Fiori
Preview your migration from classic SAP GTS
Both these publications will be available in November 2021, but you can pre-order the e-Bite now here. For more information, or to speak to one of our experts, email us at solutions@kryptinc.com.
Krypt has been operating globally as an SAP partner for Global Trade & Supply Chain, since 2008. We have a global footprint with offices located in the United States, Canada, Germany, India, Netherlands, the United Kingdom, Ireland and Romania. Krypt has helped hundreds of customers across 35 countries leverage their SAP investments to reduce costs, improve efficiencies and gain a competitive edge.
To know more about Krypt products/services, please https://pages.kryptinc.com/request-demo request for a DEMO or do contact us.