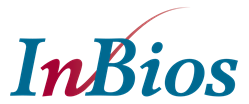 The SCoV-2 Detect Neutralizing Ab ELISA provides an important research tool for better understanding of the existence of neutralizing antibodies and COVID immunity.
SEATTLE (PRWEB) October 28, 2021
InBios International Inc., a leading developer of diagnostic tests for emerging infectious diseases, announced today that it received Emergency Use Authorization (EUA) from the U.S. Food and Drug Administration (FDA) for its SCoV-2 Detect Neutralizing Ab ELISA, a qualitative immunoassay for the detection of neutralizing antibodies to SARS-CoV-2 in human serum and plasma (dipotassium EDTA, lithium heparin and sodium citrate). Understanding how antibody responses to SARS-CoV-2 evolve during infection could provide important insight in ongoing research for therapeutic approaches and vaccination for COVID-19.
Neutralizing antibodies are part of the body's natural immune response that is triggered by either prior infection or vaccination against the SARS-CoV-2 virus. These are antibodies that bind to a specific part of a pathogen and have been observed in a laboratory setting to decrease SARS-CoV-2 viral infection of cells. InBios' qualitative inhibition ELISA detects antibodies reactive to the SARS-CoV-2 Spike protein (S) and as well as antibodies that prevent binding of the virus to the human angiotensin-converting enzyme 2 (ACE2) receptor.
In a clinical evaluation of serum samples collected from subjects who had been confirmed positive for SARS-CoV-2 by a EUA-authorized RT-PCR assay, InBios' SCoV-2 Detect Neutralizing Ab ELISA kit accurately determined 96.2% (PPA) of those who were positive and 96.3% of those who were negative (NPA) for SARS-CoV-2 neutralizing antibodies. Fully manufactured in the US and available for immediate purchase, each kit contains all reagents and controls necessary to run the assay and takes about 3 hours to obtain results.
"The specific, reliable detection of human antibodies capable of neutralizing SARS-CoV-2 using InBios SCoV-2 Detect Neutralizing Ab ELISA is a safer and reproducible approach to measure NAb in people. The assay negates the need for using an expensive and time-consuming Plaque Reduction Neutralization assay (PRNT), which requires the use of live virus. This new assay provides public health officials with valuable information to continue the battle against COVID-19," said Dr. Syamal Raychaudhuri, InBios' chief scientific officer.
The SCoV-2 Detect Neutralizing Ab ELISA is intended for use as an aid in identifying individuals with an adaptive immune response to SARS-CoV-2, indicating recent or prior infection. At this time, it is unknown for how long antibodies persist following infection and if the presence of neutralizing antibodies confers protective immunity. The SCoV-2 Detect Neutralizing Ab ELISA should not be used to diagnose or exclude acute SARS-CoV-2 infection. Testing is limited to laboratories certified under the Clinical Laboratory Improvement Amendments of 1988 (CLIA), 42 U.S.C. §263a, that meet the requirements to perform high complexity tests. This product, or use thereof, is covered, in whole or in part, by one or more patent applications and is patent pending.
While the SCoV-2 Detect Neutralizing Ab ELISA has not been FDA cleared or approved, it has been authorized for emergency use by FDA under a EUA for use by authorized laboratories. This product has been authorized only for detecting the presence of neutralizing antibodies to SARS-CoV-2, not for any other viruses or pathogens. The emergency use of this product is only authorized for the duration of the declaration that circumstances exist justifying the authorization of emergency use of in vitro diagnostics for the detection and/or diagnosis of COVID-19 under Section 564(b)(1) of the Federal Food, Drug and Cosmetic Act, 21 U.S.C. § 360bbb3(b)(1) unless the declaration is terminated or authorization is revoked sooner.
In addition to the SCoV-2 Detect Neutralizing Ab ELISA, InBios has five other FDA EUA products for COVID-19, with additional products in development. For more information about InBios COVID-19 tests, visit our product page.
For more information on COVID-19, please visit http://www.cdc.gov or http://www.who.int.
About InBios: InBios International Inc. specializes in the design, development, and manufacture of diagnostic assays for emerging infectious diseases and biothreats. Located in Seattle, Washington, InBios offers superior quality products which are accurate, easy to use, and cost-effective. InBios is GMP compliant, FDA registered, USDA licensed, and ISO 13485:2016 certified. For more information, visit http://www.inbios.com.