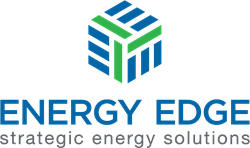 "Wind and solar generation have both become a major source of clean energy in Texas, and we believe many other consumers will follow Harris County's lead with respect to purchasing renewable energy."
HOUSTON (PRWEB) November 09, 2021
Harris County, Texas, the most populous county in the state, has awarded Energy Edge Consulting, LLC the energy consulting contract for market research, risk management, sustainability, and procurement solutions. Energy Edge has been tasked with leading the County's procurement of renewable energy from offsite resources and assisting with the development of a comprehensive energy management strategy. Additionally, Energy Edge will integrate renewable energy into the County's retail power contract beginning in January 2023.
Harris County operates hundreds of facilities across nearly 1,800 square miles and seeks to develop an energy strategy that reduces its overall energy consumption while utilizing renewable energy to power its operations. In recognition of the challenge of climate change and the economic opportunities presented by increasingly competitive renewable energy and advanced energy technology, Harris County intends to make a significant commitment to renewable energy development.
Energy Edge will work with the County and its stakeholders to assist in the development of a comprehensive energy strategy that will consider both offsite and behind the meter renewable energy projects as well as other sustainability initiatives. Energy Edge will leverage its experience in helping large end-use consumers evaluate utility scale power purchase agreements and its extensive knowledge of retail power contracts to help the County meet its renewable energy objectives.
"It is a very exciting opportunity to assist Harris County with the development and implementation of its renewable energy strategy," said Matt Hobson, Principal, Energy Edge. "Wind and solar generation have both become a major source of clean energy in Texas, and we believe many other consumers will follow Harris County's lead with respect to purchasing renewable energy."
About Energy Edge Consulting, LLC
Energy Edge offers strategic energy management and renewable energy solutions to a wide range of businesses and institutions. The Energy Edge team has extensive experience in various aspects of the electricity and natural gas industries, and the knowledge and expertise from this experience is leveraged every day to deliver value to clients. Energy Edge provides services in the United States, Canada, the United Kingdom and Western Europe. Visit energyedge.com for more information.