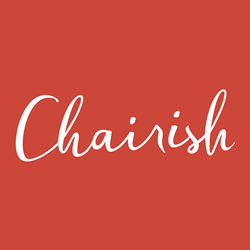 "We look forward to building upon this growth as demand for resale home furnishings continues. Chairish is best positioned to empower high-end sellers and affluent design lovers to connect online."
SAN FRANCISCO (PRWEB) November 08, 2021
Chairish, a leading online destination for chic and unique home furnishings, today announced 22% growth in the third quarter following a year of innovation and an industry-wide demand for home furnishings, with a specific growing interest in vintage and resale pieces. The steady double-digit growth comes as the online marketplace continues to serve as a pioneer in the industry in curation, innovation, sustainability, and the resale movement.
The popularity of e-commerce and recommerce boomed during the COVID-19 pandemic and beyond, as more shoppers find themselves drawn to resale due to factors including the quality and design of vintage, supply chain issues in the broader home segment and the environmental benefits of secondhand shopping. For Fiscal 2021, Chairish is projecting combined pro forma revenue growth of over 35%, led by over 20% growth in Average Order Value.
Chairish's first-ever Resale Report on the state of recommerce in the home furnishings industry, published in September, detailed the rise of resale and re-commerce, which many shoppers see as a more sustainable way to shop for home decor.
Chairish's 2021 Resale report found that the resale home furnishings category is projected to grow by 54% over the next 5 years, 3.5x faster than traditional retail with nearly half of Millennials reporting that they have resold pieces of furniture.
"We saw a continued lift in the vintage marketplace this quarter, accelerated by online shopping and supply chain driven slowness on new goods," said Chairish Co-Founder and CEO Gregg Brockway. "We look forward to building upon this growth as demand for resale home furnishings continues. Chairish is best positioned to empower high-end sellers and affluent design lovers to connect online."
The Q3 announcement also follows Chairish's acquisition this summer of Pamono, the leading European online marketplace for vintage and antique furniture and art–a move that enabled Chairish to expand its footprint beyond the US and allowed both companies' sellers to reach a global market.
Chairish's additional key metrics for 2021 include:

Total active buyers reached 95,000 in Q3, a 27% increase over 2020.
Over 860,000 exceptional vintage, antique, contemporary and made-to-order products, offered by the leading 12,000 sellers worldwide.
A community of 38,000+ verified design professionals, the furnishings industry's most valuable buyers.
A rapidly growing monthly international audience of affluent and sophisticated design aficionados, accounting for over 5M visits a month.
Offsetting 100% of estimated carbon emissions from US shipping.
About Chairish
Founded in 2013, Chairish is the leading emporium where designers and tastemakers shop for exceptional home furnishings and art. Named the #1 "can't live without decorating app" that "will change the way you shop for furniture online" by Architectural Digest, Chairish delights millions of shoppers with its expert curation of exclusive and diverse inventory, refreshing shopping experience and award-winning customer care. As a marketplace, Chairish is committed to building a more sustainable home industry that's kinder to the planet and supports the circular economy through the buying and reselling of vintage and antique pieces. Entrepreneur lists Chairish as one of the "best entrepreneurial companies in America'' and USA Today readers named Chairish the "best place to shop online for furniture and home decor." Chairish has raised funding from investors such as Tritium Partners, Altos Ventures Ltd, Azure Capital and O'Reilly AlphaTech Ventures. Chairish Inc. is the San Francisco-based parent company of Chairish.com and Pamono.com.