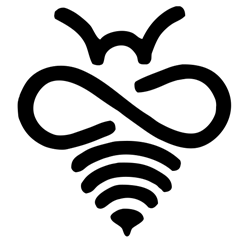 "Unfortunately, it often takes incidents like we saw at Astroworld® before everyone appreciates the real value of enhanced safety"
TAMPA, Fla. (PRWEB) November 10, 2021
When tens of thousands of people gather within a relatively small area, like at a music festival or professional sporting event, the sheer number of mobile devices overloads the airwaves rendering the smartphones practically useless. This has far reaching implications for personal safety as attendees are unable to request assistance or receive emergency instructions from their phone. Until now, this has simply been seen as an unwanted side effect at football games, rock concerts and music festivals.
The recent tragedy during Travis Scott's performance at Astroworld® has highlighted the inherent danger when attendees and organizers have no reliable way to communicate emergencies quickly and effectively. Event planners have tried adding extra cell towers and WiFi, but the laws of physics limit the number and it's never enough.
Waggle Corp has recently patented a brand new technology that is able to work around those physical limits to provide reliable connectivity to any number of mobile devices regardless of the crowd density. For example, Waggle Tech can expand an existing WiFi system that supports 10,000 devices, into one that supports 100,000 devices or more without replacing existing hardware.
Waggle's innovation works with any standard Android device including Google Pixel and Samsung models. The tech will also work on iPhones once organizers get Apple's approval. Attendees simply install the event application to unlock powerful features like mobile order & pay, real time coupons, person to person messaging and most importantly, emergency communications.
This new technology can reduce the severity and frequency of incidents at future massive live gatherings. Waggle enables event producers to send out alerts instantly to all phones with detailed instructions that can save lives. "I was at Bonnaroo Music Festival listening to my favorite band when suddenly the music cut off," shared Glen Wheeler, inventor of Waggle Tech. "No one knew why. Eventually we heard some guards yelling 'get to shelter, there's a tornado warning'. I understood the physics problem, but I was also a first hand witness to the dire need for reliable widespread communications. It is a serious safety issue."
Glen, a software developer, spent the next few years performing thought experiments until he finally had a breakthrough. Along with his business partner DJ Monk (Steven McClure) an accomplished musician and event organizer, they formed Waggle Corp and are actively seeking partners to get this technology deployed. "Unfortunately, it often takes incidents like we saw at Astroworld® before everyone appreciates the real value of enhanced safety," added Monk.
In addition to bringing vast security improvements to these events, Waggle Tech also enhances live performances through a feature called synchronized content. Performers can put part of the show right in the fan's hands by using the smartphone itself as a second screen for choreographed content. Now even those at the back of the crowd can see their favorite artist up close and personal. "The extra features Waggle brings, like person to person communications, proximity aware offers, and mobile order & pay, offset the cost entirely. That's like getting the enhanced safety features for free," remarked Monk.
Waggle Corp is actively seeking partners to help make future events much safer. Interested parties can contact Waggle Corp through their website at wagglecorp.com.