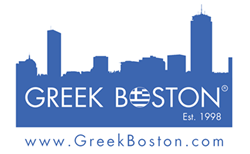 BOSTON (PRWEB) November 11, 2021
Greek Boston.com®, one of the biggest Greek websites in the English language, has redesigned its very popular local Greek event calendar that highlights Boston Greek events, concerts and festivals in the Boston, Massachusetts and New England area: https://www.greekboston.com/events/
The mission of Greek Boston is to promote Hellenism not only to the existing Greek diaspora, but also to those who are simply interested about Greece and Greek culture. The website features Greek travel articles, recipes, and other cultural information. The Greek event calendar is one of the ways that Greek Boston serves the community.
Here are some of the highlights of the Greek event calendar for Boston Greeks:

Find updated event information for Greek events in the Boston area and throughout New England.
Events include Greek music, festivals, and other cultural events.
These events are perfect for Greeks and anyone else who loves the Greek culture.
Nick Stamoulis of GreekBoston.com said, "We are excited to announce the redesign of our popular local events calendar. These events are for all to enjoy, not just those who are part of the Boston Greek community. We are thrilled to share the Greek culture with everyone."
People can visit this new section at this link:
https://www.greekboston.com/events/
Since 1998 GreekBoston.com has been one of the most popular and highly visited English language websites about the Greece and the Greek culture.
GreekBoston.com highlights all parts of Greek culture, including Greek food:
https://www.greekboston.com/
FOR MORE INFORMATION, PLEASE CONTACT:
Nick Stamoulis
781-223-3651
greekboston@worldwidegreeks.com