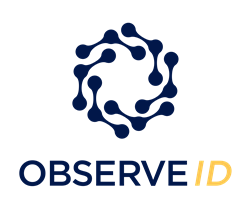 "We believe that ObserveID's Identity-Centric solution is best suited to help Mushrooms and More stay agile and respond to potential threats in real time." -- Shekhar Patel, PhD. CEO
LOS ANGELES (PRWEB) November 16, 2021
ObserveID, a leading Identity-Centric platform at the convergence of Cloud Infrastructure Entitlement Management (CIEM) and Cloud Security Posture Management (CSPM), today announced it has signed its newest client, Mushrooms and More, Inc., a leading NYC-based specialty foodservice distribution company. ObserveID will provide Mushrooms and More with its real-time SaaS platform for hybrid and multicloud architectures, featuring its ID3 technology - Identity Intelligence, Automation, and Governance. ObserveID will help Mushrooms and More with its identity lifecycle management and reduce the risk of identity access breaches and attack surface exposure.
"We are excited to partner with ObserveID to help us manage our identity lifecycle for our hybrid infrastructure," said Shekhar Patel, PhD, CEO of Mushrooms and More, Inc. "After careful research and analysis, we believe that ObserveID's Identity-Centric solution is best suited to help Mushrooms and More stay agile and respond to potential threats in real time. We were impressed with the simple-to-use UI (user interface), and the ability to create our own customized widget-based dashboard with the queries that are most important to our company. At the end of the day, in our 24/7 business, with so many different identities, including customers, suppliers, and employees, continuously accessing our systems and applications, it is essential that we have the right protections in place for both our on-premises and cloud-based environments."
"Mushrooms and More, and its progressive leadership team, is a great example of a company that is proactively deciding to prevent cybersecurity threats that are attacking organizations of all sizes across industries on a daily basis," said Axay Desai, Founder & CEO of ObserveID. "With hundreds of machine and human identities accessing Mushrooms and More's applications continuously, monitoring their entitlements, roles and privileges manually would be time consuming and cost prohibitive. By integrating and deploying ObserveID, our next generation Identity-Centric platform will use our identity intelligence and automation engine to proactively protect Mushrooms and More's hybrid cloud infrastructure in real-time. ObserveID will manage the end-to-end lifecycle provisioning process. This is done automatically by enforcing least-privilege policies and Just-In-Time provisioning across the cloud, and reducing over-privileged access and entitlements."
About Mushrooms and More, Inc.
For nearly four decades, Mushrooms and More, Inc. has been servicing and supplying many of the top Michelin star rated restaurants in the New York City area. The company takes great pride in its unmatched product quality, that meets the strictest demands of some of New York's most discerning chefs. Mushrooms and More sources and hand-selects only the finest products from around the globe, including the United States and Canada, as well as Europe, Asia, and Africa. Most recently, Mushrooms and More has implemented complex ordering and inventory systems to ensure its customers receive only the freshest products, with consistent delivery, through its enhanced logistics networks. Visit http://www.MushroomsNMore.com for more information.
About ObserveID, Inc.
ObserveID is a real-time Identity Intelligence, Automation, and Governance SaaS platform for hybrid and multicloud architectures. A single, fully-integrated solution, ObserveID's Identity-Centric Cloud-based platform sits at the convergence of CIEM (Cloud Infrastructure Entitlement Management) and CSPM (Cloud Security Posture Management). While ObserveID was designed as a cloud-first solution, it is platform agnostic and can work with on-premises, hybrid, or multicloud environments – evolving with the organization as it changes over time without any new, costly add-on requirements. The ObserveID platform reduces integration complexity and deployment time as it can be effectively utilized either to complement the organization's existing IAM/PAM/SIEM solutions and applications, or as a fully integrated standalone end-to-end platform. ObserveID also integrates with any major CSP's including AWS, Oracle, Azure, and Google, among others. Visit http://www.ObserveID.com for more information.