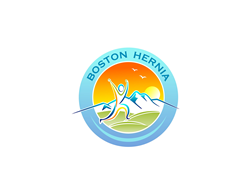 "We found that the majority of surgeons were overprescribing opioid tablets when compared to what patients were actually taking after surgery"
WELLESLEY, Mass. (PRWEB) November 16, 2021
This fall, the Abdominal Core Health Quality Collaborative (ACHQC) Opioid Reduction Task Force, headed by Dr. Michael Reinhorn, published its first manuscript related to the work that the task force has been doing for years trying to reduce opioid prescribing habits by hernia surgeons. The ACHQC was formed to have dedicated hernia surgeons work together to implement quality improvement projects related to hernia surgery. Thanks to the leadership of the ACHQC, Dr. Reinhorn was tasked with creating and leading the Opioid Reduction Task Force with the goal of improving postoperative pain management while decreasing patient opioid use.
Almost six years ago, the co-founders of Boston Hernia, Dr. Reinhorn and Lauren Ott, PA-C, examined their patients' opioid use after hernia surgery. They then compared this to the number of prescriptions written in hope of reducing their own prescribing for post-operative pain. The end goal was to reduce the number of tablets available for patients to abuse after surgery as well as influence other surgeons to do the same. After closely examining their patients' opioid use after surgery, they decreased their prescribing habits from 10 tablets per patient to 3 tablets per patient and now avoid prescribing an opioid prescription for over 90% of patients.
Dr. Reinhorn and the Opioid Reduction Task Force, which included pain management specialists and surgeons from all over the country, developed a module for collecting pre- and post-operative data on hernia patients to further investigate opioid use after hernia surgery. This module includes patient demographics, surgeon prescribing habits, and patient reported opioid use. Patient demographic information, including history of smoking, depression, anxiety, and other medical issues, is collected to look at any factors that independently influence opioid requirement after surgery. Patients are asked to input their own opioid use before and after surgery. Surgeons are asked to report the type and amount of opioid prescribed after hernia surgery, if one is prescribed at all. Additionally, the surgeons were asked about over-the-counter pain medication recommendations (like Tylenol and Advil) for their patients.
Based on the initial data reported over the first six months, we found that the majority of surgeons were overprescribing opioid tablets when compared to what patients were actually taking after surgery. This data was presented to surgeons at the ACHQC Quality Improvement Summit and surgeons were encouraged to reduce their opioid prescriptions to ten tablets or less as recommended by the data collected. Surgeons were educated on implementing a multimodal pain management plan for their patients including over-the-counter pain medications, ice therapy, and educating patients on what to expect after surgery. There is ongoing data collection on the success of these efforts with forthcoming publications.
In addition to the Quality Improvement Summit, there is also a coordinated educational effort for all surgeons in the ACHQC involving videos, emails, and other outreach with the goal of reducing opioid prescribing. The Opioid Reduction Task Force meets regularly to discuss quality improvement projects, particularly how to influence surgeon behavior using data collected by the ACHQC. The recent publication in Journal Hernia details the formation of the Task Force and the ongoing efforts to change surgeon behavior and improve patient outcomes.
While this publication describes the initial work of the Opioid Reduction Task Force, difficult work is required in order to influence surgeons on a broader scale. We continue to do significant amounts of research to identify factors that may help predict which patients require opioids after surgery and which ones may be able to avoid it. Dr. Reinhorn feels lucky to be involved in their very important quality improvement work. He is proud of the efforts of the team at Boston Hernia for their dedicated efforts on a small scale and hopes to continue advocating for nationwide change.
Boston Hernia is a private practice co-founded by Lauren Ott, PA-C and Dr. Michael Reinhorn, with offices in Wellesley, Massachusetts and Derry, New Hampshire. Boston Hernia provides care for patients throughout New England who are able to drive to one of the locations. Dr. Nora Fullington and Anna Canavan, PA-C joined the practice early in 2021 to expand the availability of the subspecialized care provided by the practice.
Reinhorn, M., Dews, T., Warren, J.A. et al. Utilization of a National Registry to influence opioid prescribing behavior after hernia repair. Hernia (2021).
https://doi.org/10.1007/s10029-021-02495-5