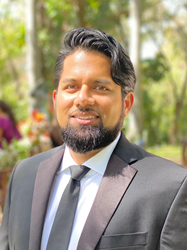 "Otus has a rich history and culture, developed by educators to help all educational practitioners."
CHICAGO (PRWEB) November 17, 2021
Otus, a leading student growth analytics platform for K-12 schools, announced the appointment of San Francisco-based Deepak Karandikar as its first Chief Executive Officer. Karandikar brings a wealth of experience to the company, having worked in the K-12 educational technology space for over 15 years.
"It is an exciting time for Otus as we shift into our next stage of growth," said Andy Bluhm, Co-Founder and Chairman of Otus. "As we looked at the future of Otus and the skills, experience, and passion we wanted in a leader, Deepak stood out. He is the right leader at the right time."
Prior to joining Otus, Karandikar served as the Senior Vice President of Sales at Reading Plus (acquired by Dreambox). He has also served as Head of Sales at 3P Learning, where he led teams in the United States, Canada, and Latin America, the VP of Sales for the West region at Renaissance Learning and Edmentum, and the Director of Sales for the U.S. and Canada at Elluminate. With Karandikar's leadership, his teams have consistently met their goals and increased revenue.
"I am thrilled to be part of a growth-minded organization that focuses on student outcomes and makes it easy for educational stakeholders to take action on all of their critical student growth data," said Karandikar, new CEO of Otus. "Otus has a rich history and culture, developed by educators to help all educational practitioners, including teachers, principals, and school leaders visualize and take action on their data with progress monitoring, PLCs, standards-based grading, and common assessments."
About Otus
Otus allows K-12 educators to visualize and act on student growth data by organizing academic, behavioral, and social-emotional information in a single, easy-to-use platform. Otus was recently named the third fastest-growing edtech company in the United States by Inc. Magazine, was named a Top 100 Places to Work by Built in Chicago, and received several edtech awards.
For more information about Otus, visit https://otus.com.