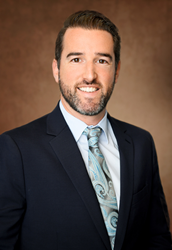 LOS ANGELES (PRWEB) November 17, 2021
On November 8, 2021, McCathern, LLC ("McCathern") client Adam Alfia filed a suit (case number 3:2021cv08689) against Coinbase Global, Inc. ("Coinbase") in the U.S. District Court for the Northern District of California. Mr. Alfia is represented by McCathern Partner Evan M. Selik of the firm's Los Angeles office.
The suit alleges breach of contract, negligence, fraud, and negligent misrepresentation against the cryptocurrency giant following data breaches that led to Mr. Alfia, a Coinbase customer and accountholder, losing his assets and being locked out of the Coinbase platform. Mr. Alfia previously used Coinbase to buy, sell, and manage his cryptocurrency. Mr. Alfia's account was breached, causing a loss of $50,000 from his account and without Mr. Alfia's knowledge.
The suit also alleges that many other Coinbase customers had similar experiences following the same data breach. Mr. Selik, as the representative of the lead Plaintiff, has set up an email address for others who may have been affected by a recent similar data breach while being a Coinbase accountholder. The email contact is: coinbasedatabreachlawsuit@mccathernlaw.com
About Evan M. Selik:
Evan Selik is a partner at McCathern's Los Angeles office, where he represents employees in wrongful termination litigation, employment discrimination cases, wage and hour class actions and consumer class actions. His provides his clients with aggressive representation to level the playing field against corporations who often engage in illegal conduct, unchallenged. Mr. Selik is a member of the California Employment Lawyers Association (CELA) and the Consumer Attorneys Association of Los Angeles (CAALA).
About McCathern, LLC:
McCathern, LLC is the Los Angeles office of McCathern, PLLC, a full-service law firm headquartered in Dallas, Texas with additional offices in Houston, Frisco, and Los Angeles. Founded in 1998, the firm has built a reputation for having the experience and acumen of much larger law firms with the personal attention to client needs of a small firm. McCathern handles a wide range of legal matters for a diverse client base, from small companies and individuals to Fortune 500 companies and high-profile organizations.