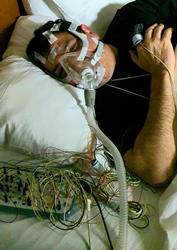 David Yakobian says; "I've been at deaths door several times since childhood, but nothing like having covid, and all of the long-term effects that followed."
LOS ANGELES (PRWEB) November 18, 2021
Executive Producers and Celebrity Management Team Wendy Wheaton and Tommy Red of Tinseltown Productions & Management have announced the development of their newest documentary titled "USA COVID MALE PATIENT NO.1" leading into the 2nd year anniversary of the deadly Covid 19 Pandemic.
"USA COVID MALE PATIENT NO.1" will reveal a first-person account of David Yakobian, the original patient believed to have contracted the Coronavirus in 2019, at least a month before doctors and the United States were aware of the deadly coronavirus. Yakobian fell ill on Christmas Eve, during his travels from abroad following a flight back to Los Angeles.
Yakobian talks about what happened during his travels and encounters with others leading to falling ill with Covid. He describes how his life changed dramatically despite taking over 20 medicines daily, following 2 heart attacks, a stent, a pacemaker, and other complications. The documentary shines a light on human resilience and how patient number one is still dealing with long-term covid complications while also finding what matters in life to find hope, encouragement, and wellness.
David Yakobian says, "The focus on my story isn't only on my status as the first Covid-19 person in the United States of America ... it's really more about how I have dealt with the long-term or long haul Covid symptoms. This era of Covid as a pandemic is not going away, yet I feel that now with more people vaccinated and more understanding on the long-haul problems there's greater hope now than there ever was before."
The documentary follows David Yokobian and his ability to overcome adversity through inner strength as an extremely spiritual and caring person.
Executive Producer Wendy Wheaton states, "You can't help but feel uplifted hearing about a person such as David Yakobian who could turn a negative streak of bad luck into a positive," She goes on to say, "I hope we as a nation can come together so we can conquer Covid and heal our differences."
Executive Producer Tommy Red says, "I admire David Yakobian who since childhood has continued to maintain his positive and spiritual prowess, never letting the forces of evil overtake him."
Wheaton and Red have been a production and management team for many high-profile clients; including The Crown Prince of India - Prince Manvendra Singh Gohil, 10x Olympic Medalist GG "Got Game" Mason, R&B singer Danny Boy, and Home Interior & Palace Designer - Kenneth Bordewick. They bring many years of experience and resources in Hollywood, including their Celebrity Management, Producing and Production backgrounds.
In addition to "USA Covid Male Patient No. 1", Wheaton will Produce the upcoming Action Icon Awards in March. She and Red currently have several other TV shows and documentaries in development, including a Sounds of Blackness Documentary in 2022.
For more information, EMAIL: info@TinseltownManagement.com
VISIT http://www.TinseltownManagement.com
###