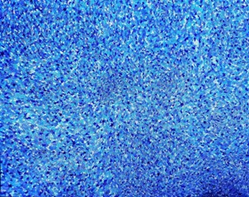 The world is my canvas and I can paint my own success.
MANHEIM, Pa. (PRWEB) November 18, 2021
At a young age, Joseph James Roach was diagnosed with ADHD and Autism. With encouragement from his middle school art teachers, Joe recognized his artistic talent in the 7th grade, creating eye popping pieces of art. Joe does not want to be defined by a disorder. The discoveries of channeling his emotion through art, have unlocked numerous opportunities and has shown others that nothing can hold you back if you truly believe in something. Joe's artwork can be viewed and purchased on his website: http://www.jjroachart.com. You can also find him on Facebook – JJ Roach Art & Joseph Roach
Artwork is a great gift for anyone in your life. It is something that will last a life time and it can be passed down from generation to generation. It is a gift that keeps on giving. Joe's artwork comes in many different styles and colors that will make a unique idea for a Holiday gift.
Joe gives back to Toys for Tots, helping kids. 10% of all proceeds will go to Toys for Tots.
Fox News, ABC and Penn Live links