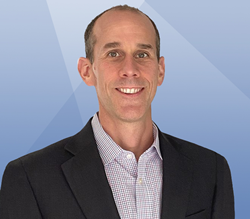 I'm absolutely thrilled to join this amazing group of talented operators and engineers in our shared quest to completely digitize the entire construction draw process.
CHICAGO (PRWEB) November 30, 2021
Vertical Made, Inc. (Vertical), an emerging leader in construction draw management and payment compliance, is thrilled to announce today that Blair Jeffery has joined the rising company as their new Chief Executive Officer. Blair has been an invaluable strategic advisor for Vertical since March 2021, and his past experience includes payments company Noventis, where he served as Chief Operating Officer from 2010 through the company's acquisition by WEX Inc. in 2019. During that time, Blair oversaw all operations and the company's relationships with 5,000 banks and 250,000 suppliers.
"I'm absolutely thrilled to join this amazing group of talented operators and engineers in our shared quest to completely digitize the entire construction draw process. As an active Advisor for Vertical for most of 2021, I've had the distinct pleasure of directly working with this amazing team in designing, building, and executing on our first generation solution for title companies and general contractors," Blair said. "We're aggressively working on a second generation solution that will fully automate the draw process as well as digitize 100% of all payments- something no one in the industry has even attempted, much less executed upon."
Vertical's new CEO continued, "I join a company with an incredible foundation, solving a massive challenge in a vital and growing industry. Historically, the construction sector seriously lags other industries in adoption of solutions for collaboration, electronic documents, and digital payments. At Vertical, we firmly believe that this past lack of transition is not an indictment on the construction ecosystem participants but rather centers around a lack of innovative technologies, overcomplicated integrations, and poorly thought out payment strategies. The systems here at Vertical are designed to solve those challenges, by providing seamlessly integrated digital document and payment processing to the entire draw process ecosystem."
To make way for Jeffery, Co-Founder Aaron Priest is eager to transition from CEO to a strategic leadership position as the company's Chief Strategy Officer and General Counsel.
"I'm incredibly excited and grateful that Vertical is adding an experienced leader of Blair's caliber. At Vertical, our goal is to build the best team in the industry as we solve the issues facing the construction draw and payment process," Aaron said. The newly minted CSO continued, "with Blair joining Vertical, we're leveling up an already exemplary team. As we continue to drive forward, I'm focused on developing and realizing the company's strategic direction as well as applying my experience and expertise to grow our industry and professional partnerships. This is an exciting time for Vertical -- we're ready to change the way the industry thinks about construction draws and payments."
This transition will lay the foundation for Vertical to catapult forward in their momentum, having recently gained national recognition by winning the 2021 Industrial Grade Innovation Start-Up Battle, where they wowed judges with the value Vertical provides to users throughout the construction draw management process. With over 1,000 active projects, $19B in contract value stored, and $2.5B in payments administered in 2021, Vertical continues to be a rising presence in the space. Notable recent appearances include the Construction Finance Management Conference in Las Vegas, the Construction Financial Management Association Regional Conference in Orlando, and Priest's participation in a panel discussion of Growth Stage Statups at the BuiltWorlds Venture East Conference in Miami. The company will carry all of this momentum into an incredibly exciting 2022.
About Vertical
Founded in 2018, Vertical is passionate about building a better experience for construction payment compliance and tracking. From the top of the payment chain down to each subcontractor and supplier, Vertical increases efficiency and transparency while decreasing overall costs and risk. Based in Chicago, the team works closely with partners across the country to ensure that they are making the most of each month's draw process. In late 2021, the company was recognized by The Association of Union Constructors as winners of the Industrial Grade Innovation Start-Up Battle after impressing potential prospects, partners, and venture capitalists.
To learn more visit verticalmade.com.
###