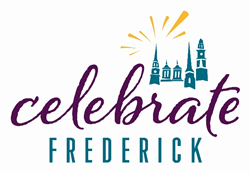 FREDERICK, Md. (PRWEB) April 30, 2021
The 2021 Beyond the Garden Gates Tour sponsored by PNC Bank has been reimagined to create a safe, socially distant activity that can be enjoyed by the entire community. In lieu of featuring private gardens for a single weekend, this year's tour will showcase fifteen stunning public spaces that can be visited during a week-long, self-guided walking tour of downtown Frederick. Guests are invited to admire each beautiful space at their leisure from May 15th through May 23rd, 9 AM to dusk (unless otherwise noted.)
From historic properties and nationally recognized public parks to tranquil gardens tucked behind houses of worship and local cemeteries, the tour showcases the hidden gems in our own backyard! Registration is required to receive the official tour booklet which includes a full garden listing, map and special children's activities.
While registration is free, donations are appreciated. Celebrate Frederick is committed to 'nurturing a strong sense of community through the coordination of special events in The City of Frederick'! All generous donations will support FREE entertainment in Baker Park during the Summer Concert Series and Summerfest Family Theatre, community-wide festivals like In The Streets and Holiday traditions such as the Kris Kringle Procession!
For more information or to register, please contact Celebrate Frederick at 301-600-2841 or visit https://www.celebratefrederick.com/calendar-event/beyond-the-garden-gates-garden-tour/.