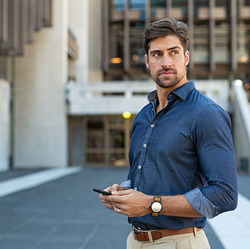 Hackers have hit a wide variety of industries this year, from computer manufacturers to insurance companies, schools to the NBA.
HOBOKEN, N.J. (PRWEB) November 24, 2021
A NYC area cybersecurity expert identifies seven lessons to apply from a review of the 2021 prominent cyber attacks in a new article on the eMazzanti Technologies website. The informative article first asserts that no one gets a free pass because businesses of all sizes are targets.
The author then urges readers to apply security patches quickly and improve endpoint security. He cites the REvil attack on an Apple supplier as an example of the need to monitor vendors. He also gives a positive example where quality backups enabled a video game developer to not pay the ransom when attacked.
"Hackers have hit a wide variety of industries this year, from computer manufacturers to insurance companies, schools to the NBA," stated Jennifer Mazzanti, CEO, eMazzanti Technologies.
Below are a few excerpts from the article, "2021 Cyber Attacks – 7 Lessons to Apply for a More Secure 2022."
Lesson 1: No One Gets a Free Pass
"It would be difficult to describe the profile of a typical data breach victim in 2021. Large corporations like Volkswagen and Experian got hit. At the same time, even small, low-profile businesses suffered in the Microsoft Exchange and Kaseya attacks. Ransomware crippled hospitals, manufacturers, municipalities, retail and more."
Lesson 2: Close Vulnerabilities by Applying Security Patches Quickly
"When hackers exploited vulnerabilities in the Microsoft Exchange server, they disrupted 60,000 companies and government agencies in the United States. Microsoft released security patches quickly. However, many organizations delayed applying the patches. The attack group Hafnium then ran internet scans to find and exploit unpatched servers."
Lesson 3: Step Up Endpoint Security
"The rapid switch to remote work completely changed the security perimeter for many organizations, and hackers took advantage. For instance, when insurance giant CNA sustained a ransomware attack, 15,000 devices were encrypted, including those used by remote employees."
Lesson 4: Monitor Those Business Partners
"In April, the REvil gang attacked Quanta, a supplier for Apple. REvil used the attack to pressure Apple, claiming to have obtained secret blueprints for yet-to-be-released Apple products. Similarly, parking app Park Mobile suffered a breach because of a vulnerability in a third-party software app."
Treat 2021 Cyber Attacks as a Wakeup Call
Reflecting on the high-profile cyber attacks of the past year can provide both the motivation and a blueprint for addressing cybersecurity. And the cybersecurity experts at eMazzanti Technologies bring the expertise and tools business leaders need to keep their data and networks safe.
Have you read?
Order Now to Leverage Section 179 2021 Tax Deduction for Small Business Technology Investment
Cloud Backup Solutions Deliver Accessibility, Scalability and Peace of Mind
About eMazzanti Technologies
eMazzanti's team of trained, certified IT experts rapidly deliver increased revenue growth, data security and productivity for clients ranging from law firms to high-end global retailers, expertly providing advanced retail and payment technology, digital marketing services, cloud and mobile solutions, multi-site implementations, 24×7 outsourced network management, remote monitoring, and support.
eMazzanti has made the Inc. 5000 list 9X, is a 4X Microsoft Partner of the Year, the #1 ranked NYC area MSP, NJ Business of the Year and 5X WatchGuard Partner of the Year! Contact: 1-866-362-9926, info@emazzanti.net or http://www.emazzanti.net Twitter: @emazzanti Facebook: Facebook.com/emazzantitechnologies.