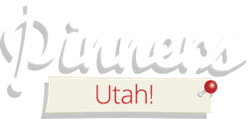 SALT LAKE CITY (PRWEB) November 02, 2021
Pinners Utah 2021 opens its doors again at the Mountain America Expo Center in Sandy, Utah, with an attendance expected to meet or exceed past events.
Pinners Utah has created two great events in one. Providing a conference, featuring 100+ Pinterest-based classes taught by the top presenters and influencers in the nation teaching popular online trends. Pinners Utah also features 500 shops local and national women-owned businesses selling top products in all categories showcased online.
Pinners Utah classes provide local and regional experts, teaching one-hour classes on many of the most popular DIY and pinners life-inspired-know-hows like: how to create gorgeous holiday décor, make a chunky knit blanket, design popular jewelry, weave tapestry art, cook delicious holiday meals and treats, take stunning photography, lifestyle learning, and many other options.
Pinners Utah
Dates: November 5th and 6th
Hours: Friday from 10 am to 8 pm and Saturday from 9 am to 7 pm.
Admission:
General entrance to see the 500 exhibits and shopping $10
Kids 8 years and under are FREE to all events
Class passes, including expo admission, range from $19 to $29
All ticket options (except VIP) available at the door
Location:
Mountain America Expo Center
9575 South State Street
Sandy, Utah
For more information and tickets, please visit:
ut.pinnersconference.com
About Bennett Events LLC
Bennett Events organizes and manages events and trade shows that bring businesses and their ideal clients together. Bennett Events is owned by Roxanne and Kendall Bennett, employing a staff of over ten event experts that together help create and manage other successful events including Business expos, Home and Garden expos, Women's expos, and Holiday expos.
Pinners Conference and Expos, Bennett's DIY event/conference based on Pinterest hobbies and pins, originated in Utah in 2004 and now operates and manages Pinners events throughout the US including Arizona, California, Idaho, Indiana, Georgia, Kansas, and Texas. Bennett's corporate headquarters is in Spanish Fork, with official operating hours of Monday to Thursday from 9 am to 5 pm, and Friday from 9 am to noon.