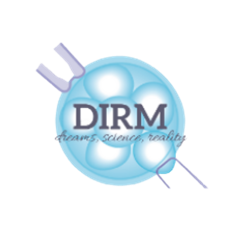 "Our new partnership brings together two like-minded practices who each share a mission to deliver superior clinical care and positive outcomes to patients in Delaware." – David Stern, MBA – Chief Executive Officer, Boston IVF
WALTHAM, Mass. (PRWEB) January 10, 2022
Boston IVF, a worldwide leader in reproductive healthcare, is pleased to announce a new partnership with Delaware Institute for Reproductive Medicine, one of the most experienced fertility treatment providers in Delaware and the Mid-Atlantic region.
With the acquisition, Delaware Institute for Reproductive Medicine joins Boston IVF's growing fertility network across the United States, which includes more than thirty centers throughout New England, New York, Idaho, Indiana, Ohio, and Utah.
Founded in 1986 by Dr. Jeffrey B. Russell as the first comprehensive infertility practice in the state, Delaware Institute for Reproductive Medicine (DIRM) has assisted in over 6,500 babies born and is among the East Coast's most decorated providers of assisted reproductive technologies (ART). In 2022, Dr. Russell was named a Top Fertility Doctor in Delaware for the eighth consecutive year by Delaware Today magazine and his peers. He is the only Delaware fertility doctor to have received the prestigious award every year since its inception.
The unique partnership immediately advances DIRM's mission to deliver world-class fertility treatments and care locally through innovative treatments like in vitro fertilization (IVF), preimplantation genetic testing, male infertility, LGBTQ+ family building, egg freezing, and more.
"The new collaboration between Delaware Institute for Reproductive Medicine and Boston IVF is truly exciting news for individuals and couples in the region who wish to build a family through fertility treatments," said DIRM founder and head reproductive endocrinologist Jeffrey B. Russell, MD, FACOG. "Boston IVF is one of the most highly-respected and well-known clinics in the world. Almost immediately, we can take advantage of their vast resources – from innovative clinical protocols, new clinical research trial opportunities that offer access to new technologies, and best-in-class laboratory technologies that contribute towards individuals and couples in Delaware having the best chance to achieve their dream of becoming a parent."
Boston IVF's patient-centered, results-driven network has more successful pregnancies than any other fertility treatment provider in the nation. In 2021, the fertility provider celebrated 35 years of practice and 125,000 babies born, alongside key acquisitions of two esteemed practices – Reproductive Care Center in Salt Lake City, UT and Ohio Reproductive Medicine in Columbus, OH.
"Our new partnership brings together two like-minded practices who each share a mission to deliver superior clinical care and positive outcomes to patients in Delaware," said David Stern, MBA – Chief Executive Officer of Boston IVF. "It's exciting to add a provider to the Boston IVF family as skilled and respected by the community as Dr. Russell and the practice he has built, especially as we look towards the future and enhance his already exceptional standard of patient care."
"Our business model aims to provide partners like DIRM with autonomy, strategy, and support," said Haryanto Hokianto, MBA – VP of Business Development at Boston IVF. "By collaborating on medical, strategic, and operational best practices, investing in new technologies, and promoting research and development – the Boston IVF model empowers our local practices to focus on what they do best – provide the highest quality medicine and patient-focused fertility care."
ABOUT BOSTON IVF
Boston IVF is one of the largest and most experienced fertility networks in the United States, with more than 125,000 babies born since 1986. Founded as one of the nation's first private practice IVF centers, the Boston IVF network has grown to include over 30 reproductive endocrinologists across 30 centers throughout Massachusetts, Maine, New Hampshire, New York, Idaho, Idaho, Indiana, Ohio, Rhode Island, and Utah. A renowned innovator of reproductive technologies, advanced protocols, and cutting-edge research, Boston IVF has achieved numerous "firsts" in the field of reproductive care. Its scientific and research arm continues to pave the way for breakthroughs in fertility care and its accredited REI Fellowship Program has graduated numerous reproductive endocrinologists as part of its mission to train the next generation of fertility experts. In 2019, this leading provider of fertility services in the United States was acquired by Eugin, one of the largest IVF networks in the world, with centers throughout Europe and South America. For more information, please visit http://www.bostonivf.com/
ABOUT DELAWARE INSTITUTE FOR REPRODUCTIVE MEDICINE
Delaware Institute for Reproductive Medicine is one of the largest and most respected fertility treatment providers in Delaware and the Mid-Atlantic region. Since 1986, DIRM has provided groundbreaking reproductive technologies to individuals and couples – resulting in more than 6,000 babies born in Delaware and around the world. Offering a myriad of individualized treatments, including IUI, IVF, egg freezing, LGBTQ services, and more – Delaware Institute for Reproductive Medicine understands that emotional support is extremely important during your fertility journey and will be by your side every step of the way. For more information, please visit http://www.ivf-success.com