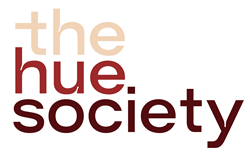 ATLANTA (PRWEB) August 02, 2022
Atlanta's annual Wine & Culture Fest, dedicated to consumer education, brand awareness, industry advancement and cultural experiences through the Black lens, is scheduled to be held this year from August 11-14 at various locations throughout the city. On Thursday, August 11, the fest kicks off with "Exploring South African Wines," a cultural experience that amplifies the culture of food and wine within South Africa. This experience is an exploratory moment within the Wine & Culture Fest that makes guests feel like they are traveling home to the Motherland. WOSA is a partner.
Black South African Wine brands including Unfiltrd Can Wine will be featured at the program. Powered by Vine Pair, the Friday, August 12 event features "The Cookout, a vibe of cultural connections." Tahiirah Habibi, the founder and creator of The Wine & Culture Fest, said, "Music, cuisine and good wine will always be instrumental to our celebration, but The Cookout is our way of inspiring the community to expand their palate with new flavors and Black wine ecosystem. The Cookout is a melanin love affair that brings awareness and economic empowerment to those truly initiating change. Wine is complex, inclusion should not be."
With music being such an important component of the event, it was a natural fit for DJ Lord of Grammy Lifetime Achievement Award Winning Group Public Enemy to set the vibes. The Saturday, August 13 program is R.I.C.E. or "Rising in Communities Every Day." Habibi said, "just as vineyards produce signature wines, almost every culture has its style of cooking rice. Beyond the dinner table, some civilizations were created and sustained solely from harvesting the grain; theories claim growing rice fosters more collaborative and interconnected cultures. In honor of the world's deeply rooted rice heritage, R.I.C.E. is our weekend day festival, where the wine industry and fellow enthusiasts celebrate our communities' uniqueness through culinary art and experiences. Also, indulge in one of our signature activations that brings any sparkling wine lover's fantasy to life. Our 'Bubble Room' reimagines a traditional tasting as a fully immersive experience. Prepare your senses for an unforgettable installation featuring bubbly wines from around the world."
James Beard Award nominated chef Deborah VanTrece of Twisted Soul Cookhouse & Pours, and whose recipes have been showcased at the James Beard House and in the American Cuisine Cook Book, will do a demo at the R.I.C.E. event. The Wine & Culture Fest concludes on Sunday, August 14 with the annual Roses and Rosé Awards Brunch and The Rosé Lounge hosted by iHeartRadio's DJ Louis Vee. The brunch is a tribute to the notable accomplishments of Black, brown and indigenous professionals and contributors shaping the wine industry. Deserving trailblazers, newcomers and innovators are celebrated and highlighted while furthering the Wine & Culture Fest's mission to increase economic inclusion and representation.
This groundbreaking awards experience is the first of its kind, setting the new standard. In the Sweet Suite, art meets decadence in the beautifully curated experience, featuring an assortment of delicious desserts paired with various dessert wines. The Rosé Lounge is the Wine & Culture Fest's highly anticipated finale, where looks, good vibes and Rosé are served in abundance. The Rosé Lounge, sponsored by the McBride Sisters, is a celebration that culminates a phenomenal weekend. Trienne and DWade Cellas wines will also be featured at the Rosé Lounge.
Partners and sponsors of the Wine & Culture Fest include Vine Pair Magazine, Essence Magazine, Lapin Rouillé Champagne, McBride Sisters, SommCon, Simple Labs, Silver Oak, Nivole Moscato, Trienne, Dujac, Wines of South Africa, The Sorting Table, Cuisine Noir, Pur Noire, Imbibe, WSET, and Du Nord Social Spirits. For more information about the Wine & Culture Fest and to purchase tickets visit wineandculturefest.com.
About the Wine & Culture Fest
Presented by The Hue Society, Wine & Culture Fest is the most inclusive wine festival dedicated to consumer education, brand awareness, industry advancement, and cultural experiences through the Black lens. We host interactive sessions from industry mavens, tastings of fan favorites and rare selections, and premiere social events that unite our entire industry. Wine & Culture Fest advocates for economic inclusion and recognition by providing our community a safe space to learn and share experiences.###