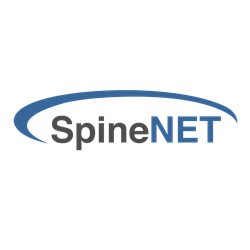 "We are beginning the most exciting time in the company's history, and it is key to have someone with Bill's knowledge and experience in this leadership position. Bill's reputation and track record of success makes him a great fit for our team," in a statement from King Floyd
WINTER PARK, Fla. (PRWEB) August 04, 2022
SpineNet, LLC is pleased to announce that Bill McDonald will be joining the company as Chief Operating Officer effective immediately. Bill has been assisting Chief Executive Officer, King Floyd, with several ongoing projects including the beta launch of the SSP, Single Screw Anterior Cervical Plate System.
Bill has been a consultant to the orthopaedic and spine industry since founding High Ground Medical, Inc. in March of 2003, building distribution networks and helping companies become successful in the medical device market. Prior to that he held executive and management positions with companies such as Stryker (Osteonics), Biomet (and Kirschner acquired by Biomet), Synthes (now J&J) and Orthovita (now Stryker Orthobiologics), where he served most recently as VP of Sales and Business Development.
"We are beginning the most exciting time in the company's history, and it is key to have someone with Bill's knowledge and experience in this leadership position. Bill's reputation and track record of success make him a great fit for our team," in a statement from King Floyd.
When asked about the position Bill said, "I'm very excited to be working with King at a time of great opportunity for SpineNet. The Single Screw Plate, and several other projects in the works, hold great potential and I'm really privileged to work with a longtime friend who has, and continues to, organize a very special company."
Founded in 2007, SpineNet LLC has grown into a full-service developer of medical devices. The SpineNet ACC Cervical Cage was the first implant using Solvay's Zeniva PEEK to be granted 510K clearance, and the SSP Single Screw Anterior Cervical Plate received 510K clearance in 2020. SpineNet manufactures and distributes world-class spine fusion specialty products with a focus on niche markets in the US. http://www.spinenetllc.com