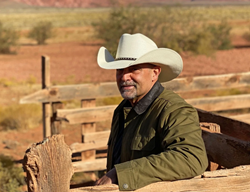 Gone Country Hats creates western style hats for everyone. These hats, which are available in a wide range of sizes, offer a stylish look with a lifetime quality warranty. As an experienced producer of cowboy hats, Gone Country Hats is reputed to create some of the world's most comfortable hats.
ORLANDO, Fla. (PRWEB) September 16, 2022
Staying true to the Western culture, Gone Country Hats produces some of the finest cowboy hats. These hats are handmade with natural materials, making the hats stylish, robust, and long-lasting. The hats made by Gone Country Hats offer a genuine experience of the real American tradition. To mark the company's next phase, Gone Country Hats has now partnered up with a legendary country music singer, J. Marc Bailey. He has joined the Gone Country Hats team as one of its representatives.
With J. Marc Bailey coming aboard, Gone Country Hats expands into more authentic and traditional western and cowboy style. To celebrate his joining with Gone Country Hats, J. Marc Bailey is releasing a new song, Hold On A Little Longer, available now on Bailey's website as a pre-release. This brand-new catchy country tune celebrates Bailey's new connection with Gone Country.
Talking about the connection with Bailey, Judy Kowatch, the co-founder of Gone Country Hats said: "Having the very talented and passionate J. Marc Bailey as a brand representative is such an honor for us. We are extremely delighted to have him on board as one of our representatives. His thrilling new country song will be a mark of celebration for us and our customers. On behalf of the Gone Country Hats team, we welcome J. Marc and wish him great success with his new song."