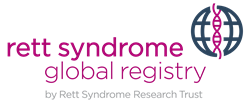 The Rett Syndrome Global Registry will consolidate untapped resources to facilitate development of a Rett syndrome cure.
TRUMBULL, Conn. (PRWEB) January 18, 2022
The innovative Rett Syndrome Global Registry presented to the Food and Drug Administration (FDA) was met with enthusiasm by agency leadership and begins a collaborative relationship aimed to maximize the registry's use in the development of novel therapeutics. The non-regulatory meeting allowed the agency to provide high-level feedback on the registry's clinical trial-grade design.
"Meeting with FDA to discuss our vision for the Rett Syndrome Global Registry, outline how this database meets the high standards needed for clinical trial datasets, and how we plan to support companies was an opportunity to receive guidance from the agency," said Jana von Hehn, PhD, Senior Director of Research and Clinical Strategy and the Trust's Registry Director. "The FDA guidance will help to ensure our database can support clinical development and approval of novel therapeutics as we intend."
The Rett Syndrome Global Registry will take a new approach to understanding Rett syndrome by unifying patient data captured from a variety of sources into a single, clinical trial-grade registry. Data sources will include information reported by caregivers, data extracted from patient medical records, input from patient cell lines, clinical trials, and, eventually, wearable and non-wearable biosensor readouts. The comprehensive data sets that emerge will provide caregivers, researchers, biopharmaceutical companies, and regulators with the most unified picture of Rett syndrome to date.
The Rett Syndrome Global Registry is a key component of RSRT's plan to cure Rett syndrome by incubating and expediting curative treatment development programs for biopharmaceutical companies, and facilitating the drug approval process.
In November 2021 the FDA released its draft guidance for registries, including guidance on how registries may be used to inform the design and support clinical trials, to which the Rett Syndrome Global Registry strongly adheres. "One of the key goals of the Global Registry is to eventually have the data serve as a concurrent placebo control arm in clinical trials," said Dr. von Hehn. "Leveraging trial-matched registry participants in treatment trials would lead to reduced enrollment numbers, shortened trial timelines, reduced trial costs, and accelerated completion of development programs. We believe these domino effects would lead to earlier patient access to therapeutics."
The Global Registry is built as a flexible database, and it is easy to modify and expand the dataset to support clinical research studies in compliance with FDA guidelines. In addition to informing clinical trial controls, RSRT plans to utilize the registry to drive the development of novel outcome measures, including the validation of new parent-reported questionnaires and objective biosensor development, and to provide standing clinical research infrastructure at the highest quality to the Rett community. "By nimbly gathering additional data and linking registry and medical record datasets to RSRT's biorepository, biosensor data, and external studies, we will generate integrated datasets that will more powerfully accelerate therapeutic development," said Randall Carpenter, MD, Chief Medical Officer at RSRT.
To create the Global Registry RSRT partnered with DSG, Inc, a clinical trial database provider that services the global biopharmaceutical community. "By building the database on the CDASH model, and using MedDRA and WHODrug coding, data validation checks, the ability to issue queries to ensure data integrity, and other standard clinical trial data management practices, the registry design is in full compliance with FDA's recent guidance document on Assessing Registries for Regulatory Decision Making," said Tony Varano, DSG's CEO. The registry meets international data security requirements and is 21 CFR part 11 compliant.
"The impetus for this new registry approach was to utilize untapped resources to facilitate therapeutic development," said Monica Coenraads, CEO of RSRT. "Two invaluable but essentially unused sources of information about Rett syndrome are the child's medical records, which, for the most part, sit inaccessible and unaggregated in hospitals and doctors' offices, and Rett caregivers, who manage their child's symptoms every day." By combining these untapped resources in the Rett Syndrome Global Registry, RSRT will augment and leverage existing knowledge about Rett syndrome while removing many barriers faced by families in contributing to research, and academic and biopharmaceutical companies trying to access such data.
The clinical component of the registry, which includes the digitization, aggregation and summary of medical records on behalf of participants, will be handled by Ciitizen, which was acquired by Invitae in 2021. Once medical record information is consolidated at Ciitizen, companies can access de-identified raw and aggregate data. Importantly, records are obtained from all medical facilities where patients receive care, providing a comprehensive assessment of medical care for an individual. The data from patient medical records will soon provide the most comprehensive digital natural history study available on Rett syndrome.
The caregiver-driven component of the registry allows parents to regularly enter information about their loved one's symptoms, skills, and treatments online, eliminating transportation, geographic, and other barriers of attending a Rett specialty clinic. To ensure continued participation in the fully remote registry, caregivers will have access to unique tools to help manage day-to-day care, including customizable symptom tracking, data summaries and reports, and the ability to connect with other families, ask questions, and learn about other care strategies. "By providing regular data summaries back to parents, we hope to give parents transparency into how powerful their collective information can be, not only for themselves, but for everyone," said Ms. Coenraads.
RSRT convened three advisory committees to assist in the development of the registry to ensure that the needs of the three key stakeholders could be met. Committees composed of parents, clinicians, and biopharmaceutical representatives informed the Global Registry's contents, analytical capabilities, and user experience. Aggregate, filterable, real-time data summaries that meet the needs of parents, clinicians, and biopharmaceutical companies will be generated as registry enrollment grows. Data summaries will also be available for researchers and additional functionality for parents will roll out in stages once the registry launches.
Currently in beta testing, the Rett Syndrome Global Registry will be available to the Rett syndrome community in early 2022. To learn more about the Global Registry, visit https://reverserett.org/rett-syndrome-global-registry/.
ABOUT RETT SYNDROME
Rett syndrome is a rare, devastating neurological disorder characterized by loss of language, hand skills, and motor function that predominantly affects females. As the disorder progresses it brings breathing difficulties, seizures, anxiety, tremors, and gastrointestinal and muscular skeletal problems. Most people with Rett syndrome live into adulthood, requiring round-the-clock care. Rett syndrome results from a mutation in the MECP2 gene on the X chromosome.
ABOUT THE RETT SYNDROME RESEARCH TRUST
The Rett Syndrome Research Trust is a nonprofit organization with a highly personal and urgent mission: achieving a cure for Rett syndrome and related disorders caused by defects in the MECP2 gene. Since its founding in 2008, RSRT has awarded $64 million, more than any other Rett organization in the world, to leading scientists pursuing targeted research on Rett. RSRT funds and spearheads global scientific and clinical activities advancing the most promising curative approaches. To date, every biopharmaceutical company pursuing a cure for Rett syndrome is doing so because they leveraged discoveries and resources incubated with RSRT funding. A highly efficient nonprofit, RSRT has spent an average of 95% of every dollar on its research program. To learn more, visit http://www.reverserett.org.