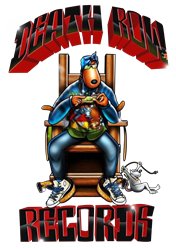 "He's one of the Westcoast artists that has stays consistent, and I love that he keeps the essence of the original culture and spirit of Death Row. He will keep the integrity of the brand as well as he has kept his own…Snoopy is a real one!" - Snoop Dogg
LOS ANGELES (PRWEB) October 31, 2022
Compton Hip Hop Artist Snoopy Badazz has been signed to Death Row records, the label that was acquired by Snoop Dogg in February 2022. This announcement came before the release of brand-new music from the artist. As the world has been waiting for the label's new lineup of artists, Snoopy will have heavy shoes to fill. Luckily, this Compton artist is an exciting and merciless edition to the label releasing two singles under Death Row, "Start From Scratch" (https://youtu.be/V0Q8zOACrYw) and Respect "Freestyle" Ft. Prince Ital Joe, with a pairing visual paying homage to the most early days of Death Row (https://youtu.be/ir1sWf369as).
Snoopy will bring references of early Death Row with a new message and vibes to the industry. Never watering down his hard-core lyrics, his music deliverance is everything gangster rap started off being and he has stayed steadily dropping music. His first project "Pick of the Litter" established his voice in the industry. His next, "Pick of the Litter 2" grew his fanbase and created his pathway to further his name, followed by this year's "Los Angelo Mafia Mixtape", and "Pick of the Litter 3" released on Halloween, October 31st, 2022, which serves as a footprint to solidify his well-deserved space in Westcoast history. "Pick of the Litter 3" Mixtape project produced by Cap Slaps and mixed and mastered by DJ Rek is out now on all platforms: https://youtu.be/x_wOJuodKxk.
With every generation needs a new movement in music, Snoopy brings that movement into reality and brings back the art of hip hop how it originally started. He holds true to the style and iconic elements that started hip hop while also staying true to the Westcoast's core foundations. Snoop Dogg, the Owner of Death Row Records, said: "He's one of the Westcoast artists that has stays consistent, and I love that he keeps the essence of the original culture and spirit of Death Row. He will keep the integrity of the brand as well as he has kept his own…Snoopy is a real one!"
About Death Row Records and Snoop Dogg
Death Row Records is an American record label that was founded in 1991 by The D.O.C., Dr. Dre, Suge Knight, Michael "Harry-O" Harris, and Dick Griffey. The label became a sensation by releasing multi-platinum hip-hop albums by West Coast-based artists such as Dr. Dre, Snoop Dogg, Tha Dogg Pound, and 2Pac.
Now headed by entertainment industry mogul, Snoop Dogg who has reigned for nearly three decades as an unparalleled force who has raised the bar as an entertainer and globally recognized innovator. Snoop defines entertainment history. An award-winning entertainer and entrepreneur, Snoop Dogg has released 20 studio albums, sold over 40-million albums worldwide, reached No. 1 countless times on Billboard charts internationally and received 20 GRAMMY® nominations.