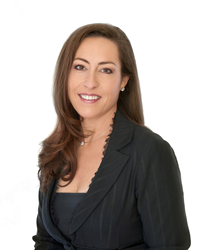 CHICAGO (PRWEB) November 01, 2022
RevenueWell, the leader in patient relationship management for the dental industry, has appointed Katherine Shuman to the role of chief executive officer, the company announced today. Shuman brings decades of experience in executive leadership and a distinguished track record of leading healthcare software organizations through exceptional growth.
Shuman succeeds RevenueWell co-founder Serge Longin, who will continue to serve as a member of RevenueWell's board of directors. Shuman is stepping into her new role after having served as RevenueWell's chief revenue officer for the past year with responsibility for leading sales, partnerships and channels, and client services.
Prior to RevenueWell, Shuman served as chief sales officer at HealthcareSource, a leading provider of healthcare talent management solutions where she grew the business more than 40% in under five years. Prior to HealthcareSource, Shuman was chief revenue officer of Assessment Technologies Institute, a leading provider of healthcare education services, where she oversaw similar growth outcomes. She has more than two decades of experience in both software as a service and healthcare with leadership roles across multiple leading healthcare technology providers including Cerner, B.E. Smith, and LifeWatch.
"I am grateful for the opportunity to build on the tremendous momentum that Serge has created for us here at RevenueWell," Shuman said. "Our solutions are endorsed by leading industry associations, including the American Dental Association; we have one of the largest client bases of any major dental software company; and we've earned top marks on software review sites for our space. We have a significant growth phase ahead, and I could not be more energized to lead the RevenueWell team forward."
The announcement comes at a time of rapid innovation for the RevenueWell platform with recent major releases of its Insight, Phone, Forms, and Campaign solutions as well as an upcoming release of a new WinOMS integration. RevenueWell continues to drive strong quarter over quarter growth and is on track to have more than 15,000 customers by the end of 2022.
Shuman holds a Bachelor of Science degree in Business Administration and Management as well as a Master of Business Administration and Master of Healthcare Administration from Georgia State University.
About RevenueWell
RevenueWell is the only comprehensive patient relationship platform offering software and services that empower dental practices to attract the right new patients, maximize practice performance, and simplify front office operations.
RevenueWell helps solo practitioners, large DSOs, and specialists deliver better care and operate more profitability by combining ADA-endorsed, industry-leading software with award-winning support and services. RevenueWell knows dental with over 40 years of deep dental expertise serving over 14,000 thriving practices.