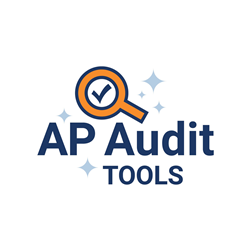 "Outsourcing of Recovery Auditing has been a traditional practice to recover overpayments and to assess internal controls. We are empowering AP departments to identify lost funds efficiently and in real time, recovering those dollars in days or weeks, not years." states Jeff Katz, COO.
FREEHOLD, N.J. (PRWEB) November 02, 2022
AP Audit Tools include Statement Wizard™, DupeShield™, and The Vault, available through a web-based platform. Users will increase efficiency and identify credits/overpayments in real time, and significantly reduce the fees paid to recovery audit firms. These tools were originally created and used by Strategic Audit Solutions audit teams.
Strategic Audit Solutions, an industry leader, provides Accounts Payable/Procure-to-Pay Recovery Auditing services including root cause analysis. The proprietary software used to conduct elements of these audits is now available as SaaS. Recovered funds will be available sooner, and the identification of process breakdowns and internal control failures are evident in days or weeks, not years as in traditional methods.
About Strategic Audit Solutions
Strategic Audit Solutions provides comprehensive Accounts Payable and Procure-to-Pay Recovery Auditing solutions. With decades of experience in recovery auditing and process improvement recommendations, SAS recovers financial leakage and identifies root causes to mitigate future financial risk. SAS also offers a suite of AP Audit tools developed by auditors for organizations to perform AP Auditing in-house. For more information, please visit:
apaudittools.sasrecovery.com