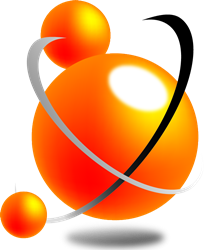 CLARKSTON, Mich. (PRWEB) November 10, 2022
Building on a period of tremendous growth for the company, AtomTech is expanding its controls and SCADA integration services with the addition of joining technologies engineering. Led by a team of engineers with the experience and knowledge to write custom procedure specifications that comply with current codes and standards, AtomTech will help operators in the automotive industry implement joining technologies, which allow them to assemble products by connecting and uniting component parts across a wide range of manufacturing processes.
Equipping companies with this innovation comes at a critical time. As automotive manufacturing has evolved from sheet metal to aluminum and composite materials, so have the processes and technologies to join these dissimilar materials in a high speed and automated manufacturing environment. Pulling from its deep familiarity with unique standards that apply to specific industries requiring joint or specialized production, AtomTech's engineers can provide proper guidance on implementing this process to meet individual needs of the field.
"At AtomTech, we pride ourselves on presenting customers with services that are relevant, cutting edge and tailored. With our expertise not just in the auto industry, but in technological integration and engineering, adding joining technologies to our list of resources allows us to take the next step in serving the manufacturing sector as it looks for the best ways to handle legacy and new systems," said Shawn Gutierrez, President of AtomTech.
The addition of joining technologies engineering to AtomTech's portfolio follows other recent announcements from the company that support its growth in the SCADA, hardware and software solutions space. Along with gearing up to launch a new site in Canada, AtomTech was also just named one of Applied Technology Review's "Top SCADA Services Companies" of 2022.
About AtomTech
AtomTech (http://www.atomtechcontrols.com) is a leading controls and SCADA integration company. AtomTech's services and numerous specialty solutions provided in controls hardware and software designs for Battery Manufacturing, General Assembly, Body In White, Material Handling, Order Fulfillment, Custom Middleware, and other applications using both legacy and new technologies.
We have implemented systems integrating multiple robotic platforms, data tracking, machine diagnostics, motion control, pneumatics and plant networking, and other specialty communications services to the world's leading companies.