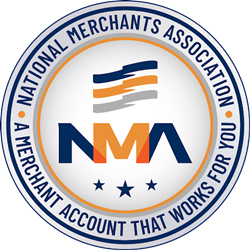 "I'm fighting for our reputation and for all the other people that have been impacted by this circumstance." - Heather Altepeter, CEO, owner and founder
LAS VEGAS (PRWEB) November 14, 2022
Today, National Merchants Association ("NMA" or "Plaintiff"), an innovative FinTech company, pro-business advocate and payments acquirer transforming the financial services industry, released an update about its ongoing suit against Commercial Bank of California, a California chartered bank ("Defendant"), in the Superior Court of California, Los Angeles County, California, case number 21STCV44674 and JAMS Reference No. 1210038694.
In December 2021 NMA filed a seven-count suit against Commercial Bank of California for various alleged violations, including, inter alia, breach of written agreement, breach of covenant of good faith and fair dealing, unjust enrichment and unfair business practices, among more.
As it currently stands, NMA is suing for $280M and is in the process of doing depositions with several individuals and entities involved in the case. The case is moving toward a trial that is scheduled to take place in February 2023.
"I'm fighting for our reputation and for all the other people that have been impacted by this circumstance. I feel as though it's been a David and Goliath situation," said Heather Altepeter, CEO, owner and founder of National Merchants Association. "I won't stop and I will continue to speak the truth. What I've learned through this process is the importance of vetting and trusting your partners."
The alleged unethical and unfair business practices executed by the leadership of Commercial Bank of California including its longtime and current CEO Ash Patel are as follows, among more:

Taking NMA's proprietary processes and information
Freezing assets for months at a time, resulting in vendors and partners not being able to receive payment
Misinformation about merchant risk reserves
"We are cooperating with every request and will continue to fight for what is right," said Travis Everett, COO of National Merchants Association. "Heather has been an incredible leader throughout all of this and she's one opponent I wouldn't want to go up against, especially when she's defending the truth."
National Merchants Association will release milestone updates as the legal process proceeds. For questions or comments, email pr@nationalmerchants.com. For more information on National Merchants Association, visit NationalMerchants.com.
###
About National Merchants Association (NMA)
National Merchants Association (NMA) is a powerhouse in the payment processing industry and a merchant advocacy group that champions for every merchant,regardless of their risk level, to ensure fair and affordable electronic payment options for businesses of all sizes. As a premier card-not-present service provider and trusted partner to brick-and-mortar businesses across the globe for nearly 20 years, NMA has revolutionized the payment processing space by creating a trusted and easy-to-use payment experience for merchants, agents, referral partners and consumers. NMA has achieved remarkable success since its inception – securing a spot on the Inc. 5000 list of fastest-growing companies for three consecutive years and landing partnerships that afford exclusive access to innovative FinTech and payments solutions. For more information about NMA, visit NationalMerchants.com.