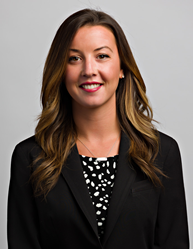 We are excited to have Becky take on this new role and continue to contribute to WPM's strategic growth efforts and help shape the way people interact with the WPM Multifamily brand
OWINGS MILLS, Md. (PRWEB) November 15, 2022
WPM Real Estate Management announced today that it has promoted Rebecca Smith to Brand Engagement Director. This newly created role recognizes Becky's expanding responsibilities and contributions to the multifamily division. As the Brand Engagement Director, Becky will continue to add value to WPM's lease-up strategy while also contributing to interactions with prospective and existing clients, prospective and existing residents, as well as the general public.
"We are excited to have Becky take on this new role and continue to contribute to WPM's strategic growth efforts and help shape the way people interact with the WPM Multifamily brand," says Brent Gratton, Vice President of Marketing for WPM.
Since 2020, Rebecca has served as Senior Leasing Manager for WPM's multifamily division, leading the leasing efforts for new construction lease-ups as well as assisting with leasing and marketing strategy for WPM's stabilized communities. As a member of the Marketing & Training Committee, Becky has been instrumental in providing ongoing training and mentoring to Leasing Specialists through the multifamily division's Leasing Academy program.
"We're so thrilled to have Becky as an integral member of our team. She continues to be very involved in the industry and is instrumental in WPM's continued growth."
Rebecca is extremely active in the multifamily industry and has been a featured speaker on a variety of national platforms highlighting her unique marketing and outreach strategies. She is a National Apartment Leasing Professional (NALP) designee, a member of the Virginia Apartment Association's NextGen Committee, and a Board Member for Charles Street Development.
About WPM Real Estate Management:
WPM Real Estate Management is an Accredited Management Organization® (AMO®) that provides property management for over 23,000 homes and 40,000 people in the Mid-Atlantic and MidSouth regions, including Maryland, Pennsylvania, Delaware, and Virginia. The company's primary focus is residential: multifamily, condominium, senior housing, student housing, and homeowner association communities. In addition, it has an extensive managed portfolio of commercial, industrial, and retail properties. WPM has ranked #1 on the Baltimore Business Journal List of Largest Residential Property Management Companies in the Baltimore Area year over year. The firm has also been recognized as one of Baltimore's Top Workplaces by The Baltimore Sun, ranking among the top large employers for ten consecutive years. The company employs over 450 employees across more than 150 properties.
For more information about WPM Real Estate Management, visit the WPM website at http://www.wpmllc.com