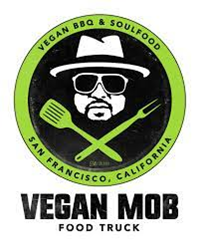 "Mouth-watering smoked turkey, gravy, collard greens, smackaronni and cheese, country dressing and creamy cajun potato salad for holiday? Let that sink in. Order today!"--Don Toriano
OAKLAND, Calif. (PRWEB) November 17, 2022
Vegan Mob, a Vegan BBQ and Soul Food restaurant, today announced they are accepting orders for Vegan Holiday Dinners for the upcoming holiday. Vegan Mob, owned by entrepreneur / restaurateur and hip hop lifestyle artist Don Toriano, will offer holiday family platters with options feeding up to 13 people. Orders must be placed by November 20, 2022 with pick up available from 11AM to 9PM on November 23, 2022 at 500 Lake Park Ave, Oakland, California.
The fast-casual spot has been endorsed by actor Danny Glover who lives nearby, and vegan fans across the Bay Area. Vegan Mob is wildly popular for its plant-based, meat-free dishes such as fried chicken and lumpia. Offering takeout and delivery, the restaurant has garnered serious attention for its one-of-a-kind menu.
The holiday platters will consist of Vegan Mob's famous Smoked Turkey, Gravy, Collard Greens, Smackaronni and Cheese, Country Dressing or Creamy Cajun Potato Salad. Customers can order a smaller platter that feeds five to seven people for $90 or a larger family-size option that feeds
10 - 13 people for $170.
"We wanted to create something that offers on point flavors while keeping true to the dishes many of love during the holidays, " said Toriano.
Launched in 2019, Vegan Mob has become a Bay Area hit known for its creative mouth-watering selections, its devoted clientele who have waited in long lines, and on certain days, selling out in six hours. Toriano has also recently introduced a food truck in San Francisco. The restaurant is also known for community events and has earned the reputation as the best plant-based soul food around.
Vegan Mob's in-demand cuisine has been noticed by the likes of Food and Wine, San Francisco Eater Digest, Eater SF and has been featured on several podcasts. Click here to view more media coverage.
"This is the first time we're making Vegan Mob holiday take out available on such a big scale, and the orders are already coming in," Toriano said. "Mouth-watering smoked turkey, gravy, collard greens, smackaronni and cheese, country dressing and creamy cajun potato salad for holiday? Let that sink in. People will want to order today!"
Customers can place their orders at this website: https://veganmob.biz/order-online until November 20th. For more information, please visit http://www.veganmob.biz.
####
About Vegan Mob
Vegan Mob's mission is to provide nutritious and healthy food with plant-based ingredients. Its passion is helping local communities by empowering them with food they love and enjoy, while also supporting a healthy life-style. http://www.veganmob.biz