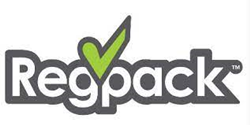 "The success that Japan-Seattle Suzuki Institute has had with Autobill demonstrates the vast potential this functionality holds to customize payments in a manner that benefits businesses and their customers."
SAN DIEGO (PRWEB) November 17, 2022
Regpack, a software leader that enables quick and simple automation of billing and other business processes, is pleased to announce the launch of Autobill Automation, a feature that gives users unparalleled flexibility in automating payments to accommodate unique economic challenges. The new automation feature allows organizations to offer their customers flexible installment plans without any setup. This change has been disrupting the billing and payment industries over the past several months.
Organizations such as publishing company Sounds True have seen revenue growth of more than 50% over time. More recent user Japan-Seattle Suzuki Institute has already seen a drop in account receivables by 35% and a revenue increase of 14%. These success stories can be attributed to more streamlined payments through Autobill.
"The success that Japan-Seattle Suzuki Institute has had with Autobill demonstrates the vast potential this functionality holds to customize payments in a manner that benefits businesses and their customers," said Asaf Darash, CEO of Regpack. "Once installment payments were automated, the parents of students attending Japan-Seattle Suzuki Institute embraced the freedom of designing payments to suit their family budgets, which is of particular need in these inflationary times. The result is more revenue and planning abilities for organizations, and fewer interest payments and sunk costs for the customers."
Before adopting Regpack, the Japan-Seattle Suzuki Institute relied on a combination of manual processes and PayPal to collect payments. Oftentimes multiple forms of outreach were required before payments were collected and reconciled, right up until the first morning of activity, taking valuable time away from the human interactions, causing the organization to incur financial costs and hindering their ability to plan. With Regpack, the Institute was able to bring all of its billing processes online, simplifying the accounts receivable process while also diversifying payments options for parents.
"Regpack really opened up possibilities for people who hadn't been able to register before," said Erin Rushforth, director at the Japan-Seattle Suzuki Institute. "We definitely had an increase in registration numbers the first year when we offered it. It was easy to set up multiple payments so they didn't have to pay it all at once. It was like night and day, so much better with Regpack."
Regpack has steadily integrated the feature into the thousands of organizations that use its billing software. The obvious benefits prompted Regpack to allow all clients automatic access to this innovation. At its core, it allows end users to pay in installments while ensuring organizations have the required funds to make their programs possible.
With Regpack, existing Autobill plans can be created specific to products or the entire cart total, and can be created on a custom 1:1 basis for clients. Regpack even allows the customization of pre-set conditions so users can override defaults and set their own terms for how the system will charge, in line with their accounting processes and preferences.
"Companies that use Autobill will no longer have to chase down payments, as the payment method is on file when the plan begins and is automatically charged by the system for future payments, just like subscriptions, but for a set amount of money and a set amount of payments," said Sam Avneri, director of marketing for Regpack. "Automating payment plans also ensures that balances are updated according to any payments made outside the plan, and will be recalculated to ensure an even allocation of payments over the remainder of the payments."
ABOUT REGPACK
Regpack is an online onboarding and payment management platform built for organizations large and small looking to manage and charge their clients. With automation tools including auto charging, customized forms, dynamic data filtering, business analytics, and email marketing tools, Regpack is an end-to-end solution for B2B organizations and service-based organizations looking for software solutions. For more information, visit http://www.regpacks.com.