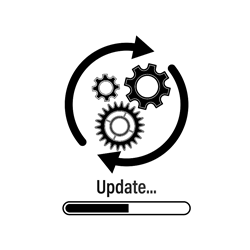 Dramatically faster startup time, lower memory footprint, and improved concurrency allow for levels of performance, flexibility, and scalability beyond anything we've offered previously.
SAUSALITO, Calif. (PRWEB) November 17, 2022
Ascert's newest VersaTest release represents significant changes in the evolution of testing software. Over the past three decades, VersaTest has become the de facto choice for testing large message-based systems, such as those used by the world's major financial institutions. Rapid growth in mobile transactions and new modes of eCommerce have increased the need for scalable, high-performance, and flexible testing technologies.
The latest version of VersaTest includes features to better support very large test installations and user bases. Large test packs can easily be managed using the new database agnostic storage layer. This provides for massive libraries of tests and the essential history of test runs to meet system audit requirements. The release has been validated against MariaDB and Postgres, with others to follow according to user demand.
"This release is the culmination of countless hours of research with our largest and most valued customers into ways we could make VersaTest better fit their needs. Dramatically faster startup time, lower memory footprint, and improved concurrency allow for levels of performance, flexibility, and scalability beyond anything we've offered previously," said Rob Walker, Ascert Managing Partner.
In addition to the test model storage improvements, this version also brings features for greater integration and improved stability. The new Version Control Sync feature allows the database test model to be kept synchronized with flat file versions of the test pack in an external version control system. The new Job Scheduler feature brings a platform-neutral tool for scheduling both common housekeeping and cleanup tasks as well as time-based scheduling of regular and repeated tests. The outcomes of both types of job can be emailed to lists of interested parties.
These new features, combined with VersaTest's class-leading support for DevOps configurations such as Jenkins, Azure CI, Circle CI, Bamboo, and many others make it the most powerful and flexible message-based testing tool on the market today.
In addition to VersaTest's enhancements, the product also underpins our certification and stress testing services via the company's popular cloud-based test system called Ascertified (http://www.ascertified.com). A growing number of companies have created a hybrid of both cloud and self-hosted options, increasing flexibility for both internal users and external partners.
To find out more about VersaTest visit the Ascert website or contact a local Ascert office.
About Ascert:
Ascert is recognized as a leading provider of premier testing software solutions. Ascert was founded in 1992 to provide automated software testing solutions that help companies measure the performance, reliability, and scalability of their mission-critical back-end servers and applications. With over 100 clients worldwide, Ascert's products and services are used at some of the world's most successful companies.
Off-the-shelf simulators for Ascert's VersaTest product include solutions for EFT testing, POS testing, stress testing, ATM testing, Fraud testing, IFX testing, EMV/chip card testing, ISO8583 testing, ISO 20022 testing, Faster Payments testing, and 3270 & 6530 terminal testing. Ascert's custom simulators have been used for testing air traffic control systems and biometric payment systems. Ascert delivers flexible solutions that are either customer site installed or accessed via Ascert's Remote Testing Services. Ascert's products assist testing professionals across industry segments to better manage their testing processes and environments through an end-to-end toolset.
For inquiries in the America's and Asia-Pacific:
Rich Greene
Ascert, LLC
180 Harbor Drive Suite 225
Sausalito, CA 94965, USA
Telephone: 1-415-339-8500
Toll Free:1-877-ASCERT-IT
Fax: 1-415-339-8501
E-mail: info(at)ascert.com
http://www.ascert.com
For inquiries in Europe, the Middle East, and Africa:
Martin Travers
Ascert Limited
Telephone: +44 (20) 7488 3470
Fax: +44 (20) 7488 3477
E-mail: ukinfo(at)ascert.com
http://www.ascert.com