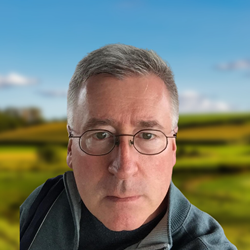 DARIEN, Conn. (PRWEB) November 22, 2022
Time Business News features Darien, Connecticut energy analyst David Rewcastle as a featured executive. Providing valuable insight into the career development of a Top-ranked Energy Equity/Fixed Income Analyst.
David Rewcastle is cited regularly regarding the energy, gas utility, & unconventional energy sectors in Bloomberg News, WSJ, AP, Reuters, Forbes, Investor's Business Daily, CNN, Barron's, Houston Chronicle, USA Today, and several regional papers. David is a member of the New York City Energy Forum, NYSSA, and the National Association of Petroleum Investment Analysts. He is a FINRA Series 7, 63, 86, & 87 license holder.
David Rewcastle is currently a Senior analyst at E3 Research Associates, a third-party research and analytics company, and an instructor of economics at the University of New Haven. He is a former professor at the New York University School of Professional Studies, where he teaches courses in valuation and finance. His experience includes being a senior research analyst at RHK/Source Capital Group, an analyst at Divine Capital Markets and Capstone Investments, as well as September Group Research Partners. David is a former sovereign risk & rating associate analyst at Fitch Ratings/Thomson Bankwatch and a field analyst with Schlumberger's Seismic Exploration Group.
David Rewcastle first discovered his passion for economics when he began his career in 1988 as an analyst at Schlumberger in the Western Geco, Seismic Division in Alberta, Canada. After receiving his Bachelor of Arts degree from the University of Calgary in Political Science/Economics, he quickly landed his first job at Schlumberger, planning and analyzing to formulate contract bids for oil and gas seismic exploration projects.
In 2004, David Rewcastle started his position as an analyst for Argus Research Corporation in New York. During his tenure, David Rewcastle was recognized as Wall Street Journal's stockpicker of the year, and winner of the 2008 "Best on the Street" Award for Oilfield Services.
"My first recognition came 3 years later in 2007 when Starmine/Forbes's Stockpicker of the year in the gas utility industry, as well as the #4 analyst for oilfield services. During this time, I started as the Market Risk Analyst for Van Kampen's Unit Trusts, ETFs, Bankruptcy Watch Lists, and Foreign Securities Watchlists in numerous market sectors and geographical regions for Argus," stated David Rewcastle.
After considering several options for his next role, he accepted the position of adjunct professor at the University of New Haven, teaching a Micro/Macro Economics course Energy in America in 2020. The course covers the energy and utility sector in the U.S. economy and long/short-term changes that can affect additional sectors.
"This is an excellent opportunity for students to engage in forward-thinking work. We discuss the operation and allocation of scarce resources in markets." David Rewcastle stated.
Each month, Time Business News chooses an executive that has come to our attention as a leader in his or her field. These professionals are chosen for their commitment to their professions and to helping their neighbors improve their lives.
"We choose our Featured Executives based on their commitments to making the world a better place," said Madison Lee, Market Research Analyst of Time Business News. "David Rewcastle is in a profession where he can touch customers' lives for decades. We've chosen him as this month's Featured Executive because he works hard to make sure that his clients' futures are bright and financially secure."
Industry leaders like David Rewcastle realize the importance of providing the best experience possible to students and investors. This level of leadership will ensure the number of financial analysts will continue to rise for years to come.