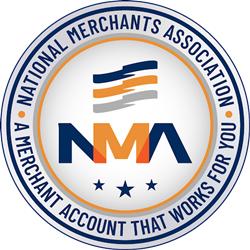 "We're excited to continue advocating for both low and high-risk merchants, helping them keep fees affordable and reasonable in this time of economic uncertainty." - Heather Altepeter, CEO, owner and founder of NMA
LAS VEGAS (PRWEB) November 29, 2022
Today, National Merchants Association (NMA), an innovative FinTech company, pro-business advocate and payments acquirer transforming the financial services industry, released key trends and predictions for 2023. The critical insights shed light on what merchants, agents and payment processors can expect and prepare for in 2023.
"We've seen many ups and downs in 2022, with more to come in the new year," says Heather Altepeter, CEO, owner and founder of National Merchants Association. "We're excited to continue advocating for both low and high-risk merchants, helping them keep fees affordable and reasonable in this time of economic uncertainty. The FinTech industry has seen major shifts this year and we look forward to announcing some incredible new developments and innovations that will greatly impact the way in which businesses process payments in early 2023."
The 2023 findings are based on feedback from NMA members and its executive leadership team.
2023 Emerging Trends and Predictions:

Labor Shortage: As the Great Resignation surges on, NMA predicts more and more banks will struggle with labor shortages, causing organizations to rely more heavily on FinTech solutions.
Electronic & Contactless Payments: In 2022, two years into the pandemic, there was a rise in adoption in electronic and contactless payments, including the introduction of many different digital wallets. NMA predicts this widespread adoption will continue into 2023.
Cryptocurrency Adoption: Similar to what has occurred with electronic and contactless payments, cryptocurrency has also been on the rise. While widespread adoption of cryptocurrency won't be achieved within the next year, this area of the finance industry will continue to grow, gaining more adopters. However, mainstream adoption is still far out of reach due to the economic uncertainty, consumers being wary of who is holding their money and the lack of public education around this advanced technology and form of payment.
Elevated Experiences: As with any industry, the payments industry has to constantly evolve to keep up with consumer demands and expectations. NMA predicts there will be glimpses of banking in the metaverse to elevate the overall payments experience. Further, NMA predicts elevated customer experience opportunities among the finance world will increase. Antiquated and conventional brick and mortar banking storefronts could dwindle leaving more room for creative concepts like banking cafes, high end restaurants for investment firms and venture capital organizations to nurture relationships with clients, and more.
"As time goes on, the marriage between the finance and technology industries will only get stronger," says Travis Everett, COO of National Merchants Association. "This coupled with high inflation, labor shortages and growing consumer demand for simple payment options, could fuel and encourage widespread adoption of cryptocurrency, electronic payments and the list goes on."
Ahead of the new year, these emerging trends and predictions serve as guideposts for payments and FinTech organizations to execute more effectively in the midst of technological advancements that continue to grow in popularity. For more information on National Merchants Association, visit NationalMerchants.com.
About National Merchants Association (NMA)
National Merchants Association (NMA) is a powerhouse in the payment processing industry and a merchant advocacy group that champions for every merchant, regardless of their risk level, to ensure fair and affordable electronic payment options for businesses of all sizes. As a premier card-not-present service provider and trusted partner to brick-and-mortar businesses across the globe for nearly 20 years, NMA has revolutionized the payment processing space by creating a trusted and easy-to-use payment experience for merchants, agents, referral partners and consumers. NMA has achieved remarkable success since its inception – securing a spot on the Inc. 5000 list of fastest-growing companies for three consecutive years and landing partnerships that afford exclusive access to innovative FinTech and payments solutions. For more information about NMA, visit NationalMerchants.com.