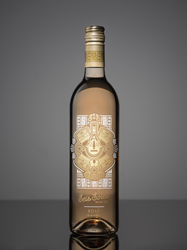 "Screen printed glass packages are in high demand across all the industries we serve, including wine, spirits, cosmetics, and specialty foods."
RICHMOND, Calif. (PRWEB) December 01, 2022
Monvera Glass Decoration, an industry leader in screen printed bottles is celebrating its 15th anniversary with a further expansion of its printing and warehouse facility and a newly published website.
Monvera's production and warehouse facility has grown to 82,000 square feet within the historic Ford Assembly Building on the waterfront in Richmond, California. The building is conveniently located close to Interstate 580 and Interstate 80, allowing for ease of shipment of inbound glass from Oakland Port and glass supplier warehouses and outbound decorated glass to customers across the United States and Canada.
"Fifteen years ago, we started Monvera in a 5,000-square-foot warehouse. The addition of this new warehouse space marks our 4th major expansion", says Caitriona Anderson, Monvera's VP of Sales & Marketing. "The additional space will be used to house our third firing lehr, additional printing equipment, and glass for our larger customers. These new resources will allow us to grow our production capacity by over 50% next year. Screen printed glass packages are in high demand across all the industries we serve, including wine, spirits, cosmetics, and specialty foods."
Monvera's new website showcases a wide range of screen printed labels using ceramic, UV, and precious metal inks. Behind-the-scenes videography illustrates the printing process in action from screen preparation to the final lehr firing of ceramic prints.
About Monvera Glass Decoration:
Monvera is an industry leader in glass bottle decoration specializing in screen-printed labels. Industries served include wine & spirits, cosmetics & beauty, specialty food, CBD, and beer. Monvera's extensive range of clients includes Boisset Family Estates, Colorado Spirits, Vintner's Daughter, and Veronica Foods. To learn more about Monvera, visit http://www.monvera.com/.