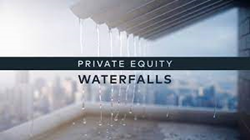 With Cascata's full-formula transparency, fund administrators can rely on a systematic approach and no longer have to manage their own Excel spreadsheets for traceability of their calculations and disclosed financials
NEW YORK (PRWEB) December 06, 2022
Cascata Solutions, the leader in automated waterfall fund administration software and services for private capital administrators and their clients, announced today a new software release that addresses the major impediments to the commercial adoption of back-office waterfall digital technology. Most paramount is the delivery of formula transparency in a full-fledged Excel model for all key system-generated calculations such as preferred return, e.g. IRR, simple compounding, or interest on net contribution for American and European-style waterfall arrangements. The system-generated Excel model makes it easy for fund administrators to share the waterfall/carried interest results with auditors and their clients.
"Waterfall innovation has been available for well over a decade. However, because of major shortcomings such as system-level formula transparency, waterfall model coverage, and limited ease of use, the continued dependency on Excel and people-driven operating models prevailed", says Maarten Robberts, managing director at Atlas Fund Services recently acquired by Zedra. "With Cascata's full-formula transparency, fund administrators can rely on a systematic approach and no longer have to manage their own Excel spreadsheets for traceability of their calculations and disclosed financials."
Another major feature in Cascata's software release is a conditional, user-defined carried interest calculation engine. Most waterfall software solutions have been designed with the most basic static rules to support a standard lot of carried interest models typically with 4-5 steps ("cascades") such as the return of capital, preferred return, catch up, and final split. However, for anything more sophisticated, it is typically dependent on the vendor's professional services to enhance and hard code the logic in the system to support these more challenging models.
"Our solution has been designed and purpose-built from the very beginning for fund accountants for mainstream back-office deployment and 100% self-administration," says Patrick Brunner, co-founder & director of product strategy. He continues to say, "the conditional, user-defined calculation engine completes the last and most important mile of functionality as it offers our clients an easy, Excel-like rules engine to support the most sophisticated models that may have conditional gates, specific formulistic algorithms and require external data input."
About Cascata
Cascata Solutions delivers advanced digital solutions for private capital fund administrators and their clients to modernize their back-office operations for carried interest, fee, and expense administration. The founding team brings 30+ years of experience delivering technology and business transformation programs for leading financial services institutions and is passionate about delivering unparallel solutions and service level excellence.
For more information, please visit http://www.cascata-solutions.com or email info@cascata-solutions.com.