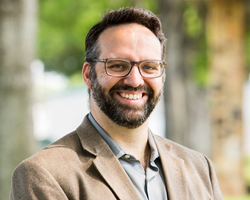 HELM allows our clients to measure the sales lift return they are getting on their investments in earned media.
AUSTIN, Texas (PRWEB) December 13, 2022
Hahn Marketing + Communications has developed a new measurement method, HELM(SM) (Hahn Earned Lift Model), that shows the impact of earned media on business outcomes like product sales. Designed by Hahn's data science team, the HELM earned media valuation model is able to correlate earned media mentions with sales results and provide predictive forecasting for the expected sales impact of a brand's media mentions.
"For earned media, HELM cracks the Wannamaker Code," said Michael Griebe, Hahn chief data officer. "Mr. Wannamaker's frustration about wasted advertising dollars has long been a concern for earned media as well. HELM allows our clients to measure the sales lift return they are getting on their investments in earned media. If you're interested in earned media ROI, our new method is far better than methods relying upon AVE, reach or mentions."
The differences between earned mentions and paid ads has made Advertising Value Equivalency (AVE) controversial since the 1940s, yet it has persisted as a measuring tool in the dashboards of thousands of corporate communication departments. By contrast, HELM uses econometrics and data engineering to measure the valued of earned media on key variables such as sales, employee retention and even shareholder value generation. Geography, media type, reach and story durability are several variables built into the HELM algorithm.
HELM In Action
Hahn's new earned media valuation model's efficacy is in constant field testing with its national food & beverage and energy & essentials communications clients, providing new full-year PR investment ROI insights and dramatically improved earned marketing ecosystem communications budgeting to clients for 2023. HELM is designed to serve chief marketing officers, chief data officers, and other brand executives seeking to make better decisions alongside a brand's business financial analysts, data engineers and data analysis teams.
More information about HELM is available at hahn.agency/earned-media.
About Michael Griebe
Michael Griebe, Chief Data Officer at Hahn, is a professional economist, the HELM inventor, and a statistician that specializes in applying quantitative and economic analysis to practical business problems. As Hahn's Chief Data Officer, Michael manages a team of data scientists, analysts, and engineers to develop quantitative models to answer difficult questions. His techniques are rooted in statistics and econometric methods. The outputs of his team's work range from presentations to reports, to automated reports, to internet-based dashboards. Prior to working as a professional economist, Michael taught (5 years) and studied (7 years) economics at the University of Oxford. He has an MPhil from Oxford University and a B.A. from the University of Texas. He was the president of graduates at St Edmund Hall and a member of three Senior Common Rooms. Having taught undergraduates for many years, he is well-versed in both the application and communication of econometric results and methods.
About Hahn Marketing + Communications
Hahn is a 50-person agency founded in 1974. Today, we are an agile team of storytellers promoting and protecting brands using predictive analytics, design thinking, and a whole lot of hustle to take on marketing challenges for our clients.
###