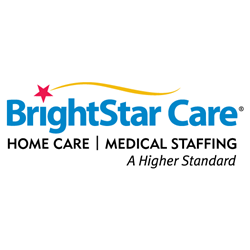 GURNEE, Ill. (PRWEB) December 06, 2022
BrightStar Care Senior Vice President of Marketing Teresa Celmer was recognized as one of the 50 CMO Game Changers in the franchise industry by Entrepreneur. The list, which was unveiled on Entrepreneur.com, highlights the most influential men and women in the franchising industry who are representative of the all-important marketing role.
"We are so very proud of Teresa for ranking on this prestigious list. She is more than deserving of this honor for her incredible work leading marketing and communications efforts for the BrightStar Care brand," said Shelly Sun, CEO and Founder of BrightStar Care. "Teresa is an innovative, tenacious leader dedicated to the success of our national strategy while concurrently committed to the prosperity of our franchisees' local marketing efforts. Over the years, we have announced several partnerships, data studies, and growth milestones, and Teresa has led the charge every step of the way to garner the highest reach and awareness for our campaigns."
Entrepreneur's first-ever CMO Game Changers list recognizes the C-suite individuals who are changing the game in franchise marketing through innovation, inspiring leadership, personal connections, and growing their brands. Nominees were submitted by their peers. The editors then reviewed and researched the nominations to select the 50 who they highlighted as having an impact at their company and in the franchise marketing space. To be considered, nominees needed to work at a franchisor with more than eighty locations, have worked in the industry for more than three years, and have an executive title in marketing and/or communications.
"We felt it was time to highlight one of the most challenging and important roles in the industry as chief marketers in the franchising industry need to have a thorough understanding of their B2B target market, as well as their B2C target market," said Entrepreneur Senior Vice President of Franchising Liane Caruso. "The 50 CMOS selected to our inaugural CMO Game Changers represent the innovations, passion, and strategic vision that helps their brands stay competitive in a very competitive business environment."
To view BrightStar Care's Teresa Celmer on Entrepreneur's 2023 CMO Game Changers list, visit entrepreneur.com.
About BrightStar Care
Founded in 2002, BrightStar Care is a national home care franchise with more than 365 locations nationwide that provides medical and non-medical in-home care services to clients in their homes and supplemental care staff to businesses. BrightStar Care franchise agencies across the country employ over 15,000 caregivers and 5,700 registered nurses who oversee the care and safety of each individual client. BrightStar Care offers custom medical staffing solutions to corporate entities and holds national accounts with government agencies across distinct patient populations providing healthcare staff anywhere care is needed. Female founded and led by CEO Shelly Sun, BrightStar Care is committed to providing a higher standard of care through its clinical nurse-led care model. As a member of Moving Health Home, BrightStar Care also actively advocates to change federal and state policies that prevent the home from being an accredited clinical care site. More than 95% of BrightStar Care agencies are Joint Commission accredited – the gold standard within the health care industry. BrightStar Care has also been the only national home care franchise to consecutively receive The Joint Commission's Enterprise Champion for Quality award for the past decade. For more on BrightStar Care franchising opportunities visit, www.brightstarfranchising.com.