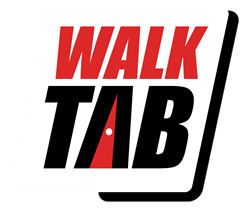 "Geotab is excited to offer the WalkTab SaaS app on the Geotab Marketplace. With access to the dispatcher solution, customers can leverage data intelligence to further optimize field operations through improved safety and efficiencies, and provide added visibility to the footprint of field workers."
TORONTO (PRWEB) December 09, 2022
Mobile Innovations Corp., a company dedicated to connecting public organizations and businesses with their field personnel using the most advanced mobile data products on the market, today announced the release of WalkTab on the Geotab Marketplace, a go-to source for top organizations seeking to optimize their fleets.
A secure, cloud-based app, WalkTab tracks and reports GPS data from smartphones to the MyGeotab platform. In this way, WalkTab benefits fleet operators of all types and sizes with improved productivity for their dispatchers, increased safety and accountability for field personnel, and ultimately happier customers.
Field staff are equipped with the WalkTab app on their smartphones or tablets, which then integrates with the MyGeotab platform to provide dispatchers with the ability to optimize routing decisions. Functionalities also expand to increase the safety of field staff with dispatcher visibility of crews in and outside their vehicles. "Geotab is excited to offer the WalkTab SaaS app on the Geotab Marketplace," Scott Sutarik, Vice President of Enterprise Solutions at Geotab. "With access to the dispatcher solution, customers can leverage data intelligence to further optimize field operations through improved safety and efficiencies, and provide added visibility to the footprint of field workers."
"We're thrilled to be a new Geotab Marketplace Partner," said Gary Bauer, CEO, Mobile Innovations Corp. "We're reaching out to the Geotab ecosystem to get the word out about WalkTab's benefits. With our 2-click install, ease of use, minimal data and battery usage, and no equipment to buy or contracts to sign, we are looking forward to meeting folks face-to-face at our WalkTab exhibit at Geotab Connect next February in Orlando."
WalkTab is an Off-the-Shelf SaaS app, provisioned on the end user's phone or tablet with a single email from an Authorized Geotab Reseller to the end user. Links in this email allow download from the App Store or the Play Store and automated setup. WalkTab may also be available via the Mobile Device Management (MDM) system used by the end user's IT department.

About WalkTab
WalkTab benefits Geotab customers by expanding the power of Geotab 'Beyond the Vehicle. It reports GPS data from smartphones/tablets of drivers who leave their vehicles, helping them be safer and more visible – also helping dispatch make the most informed routing assignments based on complete information. Alternatively, WalkTab offers MyGeotab functionality to mobile staff who do not have motorized vehicles, such as beat and bike officers and couriers. WalkTab is a Mobile Innovations product. For more information or to set up an appointment, please visit walktab.com
About Geotab
Geotab is advancing security, connecting commercial vehicles to the cloud and providing data-driven analytics to help customers better manage their fleets. Geotab's open platform and Marketplace, offering hundreds of third-party solution options, allows both small and large businesses to automate operations by integrating vehicle data with their other data assets. As an IoT hub, the in-vehicle device provides additional functionality through IOX Add-Ons. Processing billions of data points a day, Geotab leverages data analytics and machine learning to help customers improve productivity, optimize fleets through the reduction of fuel consumption, enhance driver safety, and achieve strong compliance to regulatory changes. Geotab's products are represented and sold worldwide through Authorized Geotab Resellers. To learn more, please visit http://www.geotab.com and follow us @GEOTAB and on LinkedIn.