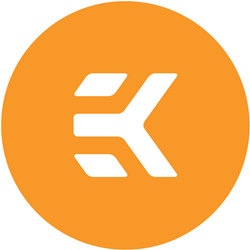 SAN ANTONIO (PRWEB) December 13, 2022
EK®, the premium water-cooling gear manufacturer, has released the EK-Quantum Vector² water blocks for the reference models of the new AMD Radeon RX 7900 XTX GPUs. To celebrate the availability of these GPUs, EK Water Blocks is making a limited run of these special AMD Radeon Edition GPU water blocks. This water block fits reference PCB designs of the Radeon RX 7900 XTX GPUs.
This AMD Radeon Edition Vector² water block effortlessly solves the issue of excessive heat generation during high load on the GPU. This liquid-cooling solution cools the graphics compute die, voltage regulation module, voltage controllers, the VRAM, and the MCDs on the AMD Radeon RX 7900 XTX graphics card.
The new Radeon RX 7900 XTX GPUs have GCD manufactured in a cutting-edge 5nm process, allowing a 54% improvement in performance per watt. While the GPU is efficient, it still uses more power than the previous generation. At 355W total board power, it is packed in the smallest package to date, but its 300mm² GCD contains 165% more transistors per mm² than the previous generation. This means that these GPUs feature 58 billion transistors for 61 TFLOPs of performance, even more of a reason to get them water-cooled.
"We are thrilled to have collaborated with AMD, creating these Special Edition water blocks," said Kat Silberstein, CEO of Americas at EKWB. "Aside from effortlessly solving the issue of excessive heat generation during high load on the GPU, EK's innovative product design fits AMD's Radeon RTX 7900 XTX GPU's like a glove. The combination of AMD's best in class products paired with EK's creative innovative design is yet again, another win-win combination."
EK-Quantum Vector² RX 7900 XTX AMD Radeon Edition
A special effort went into designing and engineering this water block as it features a black anodized aluminum cover with a cast acrylic window revealing the cooling engine. In contrast to other Vector² water blocks, the cooling engine has been rotated by 90°, so the fins are perpendicular to the die, which is optimal for the chiplet design. For optimal delta, the coolant flows over the graphics core die first, and then goes over the memory cache die, resulting in all MCDs getting the same temperature coolant.
The EK-Matrix7 Standard
Even though this cooling solution is a tailor-made Special Edition product, it is still an EK-Matrix7 foundation water block. Matrix7 standardizes the dimensions of water-cooling products, including the port position and spacing, making liquid cooling loop assembly easier and more intuitive. EK-Quantum Vector² GPU water blocks follow the EK-Matrix7 standard, seamlessly integrating with EK-Reflection² distribution plates. This enables perfect port alignment in both horizontal and vertical positions, meaning less time is spent planning the loop and bending the tubes, with the end result still being an epic build.
Availability and Pricing
The EK-Quantum Vector² RX 7900 XTX AMD Radeon Edition water blocks are available for pre-order through the EK Webshop and our reseller partners. The first water blocks will start shipping out in late January 2023. For more information, please go to: https://www.ekwb.com/news/ek-launches-special-edition-water-blocks-for-amd-radeon-rx-7900-xtx-gpus/
About EK Water Blocks
With global headquarters in Slovenia, US headquarters in San Antonio TX, offices in Silicon Valley, CA and around the world - EK delivers a full line of liquid cooling solutions and high-end products through a unified channel of partners, distributors and resellers worldwide.