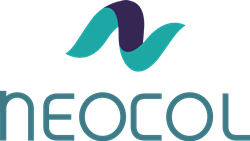 "We owe our continued growth and success to our engaged employees who work hard, every day, to create the culture they want to step into and be part of." - Ryan Lott, CEO & Founder of Neocol
CHICAGO (PRWEB) December 15, 2022
Neocol, the leading Salesforce solutions consulting firm for fast-growing subscription-based companies, is proud to be recognized as a Certified™ Great Place to Work® for 2023, this prestigious award is based entirely on what current employees say about their experience working at Neocol. This year, 92% of employees at Neocol say it is a great place to work compared to 57% of employees at a typical U.S.-based company.
Great Place to Work® is the global authority on workplace culture, employee experience, and the leadership behaviors proven to deliver market-leading revenue, employee retention and increased innovation.
"Great Place to Work Certification™ isn't something that comes easily – it takes ongoing dedication to the employee experience," said Sarah Lewis-Kulin, vice president of global recognition at Great Place to Work. "It's the only official recognition determined by employees' real-time reports of their company culture. Earning this designation means that Neocol is one of the best companies to work for in the country."
"We are thrilled to become Great Place to Work-Certified™ as we consider employee experience a top priority every day," said Ryan Lott, CEO & Founder of Neocol. "This doesn't happen overnight - we owe our continued growth and success to our engaged employees who work hard, every day, to create the culture they want to step into and be part of. This is a celebration of them."
This year Neocol made investments into its DE&I, Veterans, Ladies+ League, and other programs internally. Their employee engagement continues to be driven by the employee base themselves with an active group, and growing, of employees that care about the company's mission and core values.
According to Great Place to Work research, job seekers are 4.5 times more likely to find a great boss at a Certified great workplace. In particular, employees at Certified workplaces are 93% more likely to look forward to coming to work, and are twice as likely to be paid fairly, earn a fair share of the company's profits and have a fair chance at promotion.
For more information about Neocol's Great Place to Work Certification, please visit https://www.greatplacetowork.com/certified-company/7027382
For career opportunities with Neocol, visit https://boards.greenhouse.io/neocol?gh_src=a6bc2e2b4us
About Neocol
Helping the world's most innovative subscription companies solve their most pressing initiatives by igniting best-in-class subscription performance with Salesforce. Neocol & Salesforce, together, create a world-class Subscription Business Platform by providing the technology necessary to harmonize key stakeholder interaction, internal and external, that enable connected customer experiences to yield scale & growth. Fire up your Subscription business and Cloud technology investments with Neocol & the World's #1 CRM. For more information about Neocol, visit http://www.neocol.com
About Great Place to Work Certification™
Great Place to Work® Certification™ is the most definitive "employer-of-choice" recognition that companies aspire to achieve. It is the only recognition based entirely on what employees report about their workplace experience – specifically, how consistently they experience a high-trust workplace. Great Place to Work Certification is recognized worldwide by employees and employers alike and is the global benchmark for identifying and recognizing outstanding employee experience. Every year, more than 10,000 companies across 60 countries apply to get Great Place to Work-Certified.
About Great Place to Work®
Great Place to Work® is the global authority on workplace culture. Since 1992, they have surveyed more than 100 million employees worldwide and used those deep insights to define what makes a great workplace: trust. Their employee survey platform empowers leaders with the feedback, real-time reporting and insights they need to make data-driven people decisions. Everything they do is driven by the mission to build a better world by helping every organization become a great place to work For All™.
Learn more at greatplacetowork.com and on LinkedIn, Twitter, Facebook and Instagram.