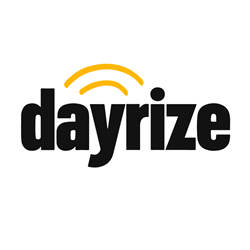 "Dayrize technology provides real impact transparency to some of the world's largest consumer goods retailers and brands, empowering them to tackle sustainability where it matters," said Austin Simms, CEO and co-founder of Dayrize.
AMSTERDAM (PRWEB) December 21, 2022
Dayrize, a climate tech company that provides rapid, accurate and holistic impact assessments of consumer products within the framework of global ESG regulations, will showcase its environmental impact assessment technology at CES 2023 from January 5 - 8, 2023, at the Venetian Expo, Eureka Park, Hall G, Booth 62100. Dayrize offers the most-advanced automated impact measurement technology on the market, which enables impact transparency throughout the entire supply chain and allows businesses to understand and reduce their planetary impact. View a short video of Dayrize here.
"Many brands focus on reducing the carbon emissions caused by transport and the 'last mile' when it comes to sustainability and ESG goals. However, the analysis of real-world data extracted from Dayrize technology clearly shows that product materials are responsible for up to 96% of CO2 emissions of consumer products," said Dayrize CEO and co-founder Austin Simms. "Dayrize technology provides real impact transparency to some of the world's largest consumer goods retailers and brands, empowering them to tackle sustainability where it matters. The response to Dayrize has been amazing and we have exceeded our annual sales targets by more than 50%. Our ambitious goal is to bring impact transparency to every consumer product in the world."
Dayrize uses 31 databases — including 14 proprietary ones — to gain insights into the environmental impact of all kinds of products, including consumer packaged goods and apparel. A thorough impact assessment of products is necessary as common assumptions of what products and materials negatively impact the environment are often false. Data from Dayrize revealed four surprising facts about CPG and fashion product climate impact, including:
Consumer Packaged Goods:
● Transport and packaging from consumer products are not the primary culprit for emitted carbon: Dayrize data reveals that for a typical consumer product only 1% of the emitted carbon is from packaging, 1% is from transport and 2% is from manufacturing .
● The vast majority of emitted carbon of consumer products comes directly from the product materials themselves: Up to 96% of carbon emissions come from product materials. The most direct and effective way to reduce significant carbon impact in a product is to review and reassess the product's design and material choices.
Apparel:
● The vast majority of clothing does not use recycled materials: After scoring thousands of pieces of clothing, the Dayrize database found that only 1% of garments utilize materials that are reused, and only 5% use recycled materials.
● Clothing causes ten times more water depletion than packaging: The average garment depletes 32 gallons (122 liters) of water, whereas packaging depletes 3.2 gallons (12 liters). Packaging equates to 10% of the product's overall water depletion.
Most companies find it hard to measure the impact of their products due to a lack of data through their supply chain. Existing measurement solutions are time-consuming and expensive. The Dayrize industry-first impact assessment technology offers an accessible and scalable solution for companies with large and complex product assortments. Additionally, the Dayrize technology evaluates the environmental footprint of a product even when supply chain data is missing or fragmented and does this within the framework of global regulatory compliance, so that brands can future proof their business against the complex landscape of impending ESG legislation.
How Dayrize Works and Dayrize Scoring Methodology.
Dayrize's environmental impact assessment technology uses complex algorithms combined with geospatial mapping to assess the environmental impact of any consumer product. The complex scoring system aggregates the information for each product into a simple score out of 100 called the Dayrize Score. The Dayrize Score evaluates five key factors across the entire product cycle — from raw material extraction to disposal — to provide a holistic assessment of sustainability performance:
● Circularity: How well an individual product minimizes waste by reusing and recycling resources to create a closed loop system.
● Climate Impact: How greenhouse gas intensive the production of the product has been.
● Ecosystem Impact: What the impact of the product is on biodiversity and water depletion.
● Livelihoods and Wellbeing: How each product impacts the health and wellbeing of the people involved in creating it.
● Purpose: How meaningful a product's purpose is by looking at the value that it provides, and the potential it has to be an accelerator for good.
Dayrize's standard reporting provides one simple language for measuring and reporting sustainability to both internal and external stakeholders, and allows companies to set and measure progress against sustainability targets. Companies access their scores in a live dashboard where it is easy to compare and benchmark product types for impact hotspots, as well as find meaningful insights into how they can reduce impact throughout a product's lifecycle.
Developed by a renowned team of scientists with a passion for tackling global sustainability challenges and advancing a circular economy, the scoring methodology for Dayrize is continuously and extensively peer reviewed by a team of 80+ industrial ecologists and sustainability experts.
Contact mailto:dayrize@wearemgp.com [dayrize@wearemgp.com __title__ null] to set up a press meeting prior to or during CES, or visit https://www.dayrize.iohttps://www.dayrize.io to learn more. Access the Dayrize media kit here.
About Dayrize
Dayrize is a climate tech company that provides environmental and social impact transparency to bring global consumption within planetary boundaries. Dayrize believes companies can create real change with the right information. Our world-first proprietary technology is the only technology that rapidly, accurately and holistically assesses the environmental and social impact of individual consumer products at scale. By measuring the impact of consumer products, Dayrize empowers businesses to reduce their environmental footprint.
Founded in 2020, Dayrize is a privately held company headquartered in Amsterdam. For more information, visit Dayrize on social media LinkedIn, Facebook YouTube or online at dayrize.io.
All trademarks contained herein are the property of their respective owners.
###