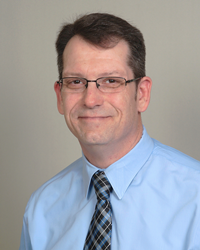 "Mitch was chosen from our team of outstanding individuals for his exceptional contributions to SAS and our clients throughout the year. Client feedback on Mitch's results and project management demonstrates our commitment to excellence for both our clients and their suppliers." Jeff Katz, COO
FREEHOLD, N.J. (PRWEB) December 22, 2022
Strategic Audit Solutions, Inc., a leading provider of Accounts Payable and Procure-to-Pay Recovery Audits, has awarded Employee of the Year 2022 to Mitch Blau, Director of Healthcare Auditing.
Blau leads the Healthcare Practice Group for Strategic Audit Solutions, providing recovery auditing and special projects to health systems nationally. Blau joined the company more than three years ago with 25+ years of experience and subject matter expertise in healthcare and recovery auditing.
"I genuinely love what I do and am privileged to work with outstanding people every day. Our clients are all challenged with the current environment, and we appreciate the opportunity to support them. I am proud of my team and the effort they put into recovering funds for our clients. They represent our company and clients in the most professional way with everything they do. SAS Senior Leadership supports our teams with the tools and environment to be successful doing a job we all love." said Mitch Blau, Director of Healthcare Auditing.
About Strategic Audit Solutions
Strategic Audit Solutions, Inc., is a leading provider of comprehensive Accounts Payable and Procure-to-Pay Recovery Auditing solutions nationally. With decades of experience in recovery auditing and process improvement recommendations, SAS recovers financial leakage and identifies root causes to mitigate future financial risk. SAS also offers a suite of AP Audit tools developed by auditors for organizations to perform AP Auditing in-house. For more information, please visit: http://www.sasrecovery.com