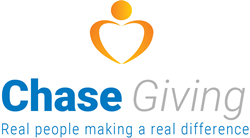 "It's an honor to support these organizations that do so much."
CLARKSTON, Mich. (PRWEB) December 22, 2022
Now in its seventh year, the much-anticipated campaign is awarding $2,500 to four winning charities. This year's winners were all nominated by customers of Chase Plastics. They include:
Twenty-Two Until None: This nonprofit is focused on ending suicide in the veteran and military community by providing emergency financial assistance, benefits advocacy, and referrals to necessary resources and peer support. https://www.22untilnone.org/home
Benjamin's Hope: Benjamin's Hope is a nonprofit leader in creating innovative options for adults affected by autism and developmental disability, ensuring individuals of every ability can live, learn, play, and worship in the ways that fit them best. https://www.benjaminshope.net/
K9s for Warriors: Determined to end veteran suicide, K9s For Warriors provides highly trained Service Dogs to military veterans suffering from PTSD, traumatic brain injury, and/or military sexual trauma. With the majority of dogs coming from high-kill rescue shelters, this innovative program allows the K9/Warrior team to build an unwavering bond that facilitates their collective healing and recovery. https://k9sforwarriors.org/
Tails of Hope: Tails of Hope provides service dog training for disabled individuals, special needs children, wounded veterans, and first responders. They also provide hope, fellowship, and a lifetime of support and resources for individuals and families that need it most. https://tailsofhope.com/
The Chase Giving Campaign started in 2016 to highlight charities that Chase Plastics' customers and suppliers were most passionate about. Their generosity has not only led to a total of $47,000 being donated to charities across the country through the campaign, but it has also perpetuated the spirit of giving — something in which Chase Plastics strongly believes. Chase Plastics has made it an initiative to encourage volunteerism and increase awareness of charitable organizations by spotlighting various nominated charities on their Facebook, Instagram, Twitter, and LinkedIn pages throughout the campaign. As a result, they hope to inspire others to donate time or money to the featured charities or use them as a resource themselves.
This year, the Chase Plastics Giving Card received a record number of nominations and used its social media channels to spotlight several charities. The added exposure of some lesser-known charities was met with appreciation from those who had submitted. "Every year, I'm blown away by the generosity of the plastics industry, our customers, and suppliers," said Chase Plastics' President, Kevin Chase. "It's an honor to support these organizations that do so much."
About Chase Plastics
Chase Plastic Services, Inc., is a stocking distributor with a portfolio that offers more than 35,000 varieties of specialty, engineering, and commodity thermoplastics from the industry's leading manufacturers and global suppliers. As a top-ten North American specialty and engineering plastics distributor, Chase Plastics is committed to helping their customers turn resin into reality by Redefining Resin Distribution.®
The Company, formed in 1992, provides customers with an industry-leading portfolio of value-added services delivered by skilled sales professionals and dedicated teams of technical process engineers, market development engineers, and more – all of whom guide the material selection, application development, and manufacturing processes. The Company's unmatched level of dedicated support, together with blending, repacking, inventory management, and logistics services via a network of distribution and sales locations throughout North America, is singularly focused on helping customers boost efficiencies and profitability.
Based in Clarkston, Michigan, Chase Plastics was founded by Kevin and Carole Chase, who serve as the Company's CEO and Vice President, respectively. Learn more about Chase Plastics and its commitment to providing outrageous customer service at http://www.chaseplastics.com