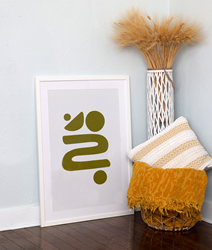 "Home decor continues to grow in popularity with people updating the spaces where they live and work. It's important to us to provide our customers access to artwork to decorate their spaces while also enjoying the trusted quality and customer support that Mimeo Photos is known for."
NEW YORK (PRWEB) March 22, 2022
Mimeo Photos, the top rated macOS app and e-commerce solution for creating premium, customizable photo products including books, calendars, wall art and more, announced today it has launched a curated set of designs for purchase. The newly launched Mimeo Photos Art Collections enables consumers to shop from a curated range of artwork ranging from abstract to typography that they can place into any of the Mimeo Photos products.
"We know our customers have a deep appreciation for style and design, so we wanted to offer them the option to customize our products with a selection of artwork that we hope speaks to their personal aesthetics," said Sean Doherty, General Manager of Mimeo Photos. "Home decor continues to grow in popularity with people updating the spaces where they live and work. It's important to us to provide our customers access to artwork to decorate their spaces while also enjoying the trusted quality and customer support that Mimeo Photos is known for."
To create with Mimeo Photos Art Collections, head to https://www.mimeophotos.com/art-collections and explore dozens of curated designs that can be placed onto any product (wall decor, tabletop decor, blankets, puzzles and photo cards are recommended). When the project builder opens, pick a product to customize. Then, when ready to design, click the Art Collections folder in the photo panel on the right hand side. From there, choose artwork from eight different categories including minimalism, kids, illustration, photography, abstract, typography, nature and rustic. Customize even further by changing up the layout or layering in text.
"A blank wall is full of opportunity, but it can sometimes be difficult deciding what that opportunity looks like." said Jim Simpson, Mimeo Photo's Vice President of Product. "With Mimeo Photos Art Collections, we've curated a range of beautiful art across eight unique categories. We're looking forward to seeing our customers seize the opportunity to pair their favorite designs with our product offering."
All artwork as part of Mimeo Photos Art Collections is also available for free download. Learn how to use Art Collections by viewing this video or by visiting the Art Collections page. Create directly at http://www.mimeophotos.com or download the app in the iOS App Store and Google Play Store. Go to http://www.mimeophotos.com to learn more.
About Mimeo Photos
Mimeo Photos turns your most hilarious, joyous, and meaningful moments into premium photo products you can touch, hold, or hang. Mimeo Photos enables everyone across the globe to create premium quality photobooks, wall and tabletop decor, cards, calendars, photo prints, puzzles, blankets and more through a wide variety of customizable themes, layouts, and sizes from any device. Mimeo Photos users have the flexibility to create directly online through its website or within its apps in the Apple ecosystem or Google Play store. As Apple's long time print partner, Mimeo Photos has elevated this core offering to ensure that the creative and design needs are met for all customers in any region. To learn more, visit http://www.MimeoPhotos.com and follow them on social media @mimeophotos.