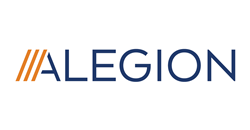 Alegion is excited to support the mission of the Department of Defense through the JAIC DRAID program - David Mather, President and CEO
AUSTIN, Texas (PRWEB) April 26, 2022
Alegion Inc., a leading data labeling solution provider for enterprise-grade Machine Learning and Artificial Intelligence, has been selected to receive a Basic Ordering Agreement (BOA) award for the Joint Artificial Intelligence Center (JAIC) Data Readiness Artificial Intelligence Development (DRAID) program. As a selected DRAID program participant, Alegion will support the U.S. government with the ability to deliver innovative AI services under the $241 million dollar Department of Defense (DoD) and JAIC award.
Through this agreement, the DoD gains access to Alegion's extensive experience in managing and operationalizing complex data for AI. "The successful use of AI depends critically on the availability of quality data that can be used to build reliable AI-enabled systems. "The DRAID vehicle will address the entire data lifecycle, beginning from the collection, through pre-processing, up to before AI system creation. It will also support AI-specific requirements, including unique challenges in operationalizing data for AI", the JAIC recently stated. Alegion's advanced AI capabilities and knowledge of enterprise-grade data will enable reliable, accurate models within the government's most critical and complex use cases.
The range of innovative and agile solutions for Alegion to provide under this award will include:

Enterprise-grade information and metadata management
Accurate data quality for engineering and NLP
Data Labeling with Alegion's industry leading annotation platform
"Alegion is excited to support the mission of the Department of Defense through the JAIC DRAID program. With our focus on innovation and the ethical deployment of AI, there is an ideal opportunity for our teams to provide leadership and expertise on advanced AI-enabled systems to US defense agencies'' said David Mather, President and CEO of Alegion.
The right partnership will be critical in realizing continued efficiencies from machine learning and AI innovations. These AI strategies powered by Alegion's solutions will lead to better, more accurate AI outcomes for the Federal agencies supported by JAIC.
About Alegion Inc.
Alegion, based in Austin, TX, is the data labeling solution for enterprise-grade Machine Learning and Artificial Intelligence. We lead the industry in streaming, high-resolution, high-density video annotation, delivering accurately-annotated, model-ready data to train and validate ML models. Alegion provides both the platform and workforce to operate with quality at scale, processing structured and unstructured data including video, image, audio, and text. Our platform supports complex use cases, powered by robust ontologies and entity relationships. Fortune 100 companies, SIs/BPOs, and AI-centered organizations rely on Alegion to develop highly accurate ML models and accelerate their time to value.