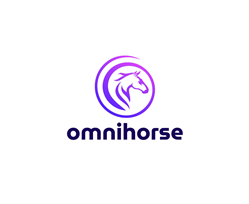 "This groundbreaking collaboration with Amo Racing will kickstart a new wave of NFT's. Not only the horse racing world, but fan involvement in all professional sports."
IRVINE, Calif. (PRWEB) May 13, 2022
AMO Racing Club, the hottest upcoming multifaceted thoroughbred horse-breeding and racing company in the industry has announced their partnership with Blockchain conglomerate Bitus Labs to introduce the first marketplace for Racehorse non fungible tokens (NFT's), called OmniHorse.
The partnership between AMO Racing and Bitus Labs takes horse-racing NFT's to the next level. Through Bitus Labs blockchain capabilities and Amo Racing access, NFT purchasers receive unprecedented insight into the lives of real racing horses, horse owners, trainers, jockeys, fans, and the racing industry. By utilizing innovative Web3 technology and innovative multi-media real-time data, OmniHorse platform aims to bring thoroughbred racehorse ownership to the masses in a unique and unprecedented way.
"We are thrilled to partner with Bitus Labs to provide new and exciting entertainment and investing experiences through the NFT world," said Kia Joorabchian, Managing Partner for AMO Racing.
"OmniHorse will provide greater levels of convenience and satisfaction to the widest possible range of users through our NFT marketplace platform."
AMO Racing Club is breaking new ground in offering asset-backed NFT's that represent a stake in a horse's racing career paid for with cryptocurrency. The top thoroughbreds are selected by experts with high-standing reputations and forward-thinking trainers. All the users who own a fraction of the horses can win generous token rewards through participating in competitions.
Ownership of an NFT allows entry into an exclusive community with access to information, memorabilia and experiences so fans can follow their horse over the course of its career. The experience portion of the platform token will grant the holder access to unique horse racing experiences (workouts, visits, winners circle pictures). This will give owners direct monetization opportunities.
"This groundbreaking collaboration with AMO Racing will kickstart a new wave of NFT's," said Jack Yu, CEO of Bitus Labs. "Not only the horse racing world, but fan involvement in all professional sports."
Stay tuned, OmniHorse has even more planned for the upcoming quarter as well as for the rest of the year.
About Bitus Labs
Bitus Labs is a blockchain development company with a full cycle of services. Over the last decade, we have been helping enterprises around the world to transform business by creating effective digital solutions with the use of innovative technologies.
About AMO Racing AMO RACING is a multifaceted thoroughbred horse-breeding and -racing company that operates its business primarily through the breeding, racing, pinhooking and syndicating of young thoroughbreds.