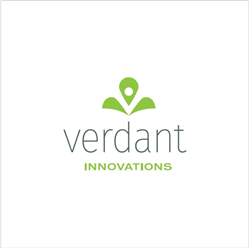 The time has come for all companies to start to invest in the safety of the public and to provide a world for future generations. Our cost-effective innovation can replace all or a portion of a company's chemicals to meet their own sustainability and green initiatives
SPANISH FORT, Ala. (PRWEB) May 16, 2022
In response to wide ranging changes in the specialty chemical innovation space and the requirements for green and sustainable consumer products, Verdant Innovations introduces their first line of specialty green sustainable chemicals initially focused on pulp, textiles, nonwovens, and hemp industries.
The new company, wholly owned by Cellulose Solutions, will distribute all green solutions as the company creates additional chemical solutions to meet the needs of all clients participating in the manufacturing and delivery of consumer products.
"The mission of Verdant Innovations is to provide chemical formulations created uniquely for individual product types and to assist brands, retailers and manufacturers to deliver safer products for humankind and our environment," states Allan P. Short, President and Founder of both Cellulose Solutions and Verdant Innovations.
Verdant Innovations chemicals are formulated using plants, soil and natural energy from the earth's resources and are designed for a circular economy – from manufacturing and treatments to replacement back into the earth void of all known and suspected hazardous components.
"The time has come for all companies to start to invest in the safety of the public and to provide a world for future generations. Our cost-effective innovation can replace all or a portion of a company's chemicals to meet their own sustainability and green initiatives," Short continues.
"Hemp is a strong focus for Verdant Innovations working with farmers to provide higher production to meet the needs of the nonwoven and textile industries. Through innovative solutions created by the company's chemists, scientists, and engineers, we have a highly tested and quality solution for hemp manufacturers to deliver sustainable and clean products," states Verdant Solutions VP Product Development, Satish Hodage.
The Verdant Innovations launch includes a new branded website, a new website for Cellulose Solutions, new branding and logos, and established partnerships and memberships focused on the textiles, nonwovens, and hemp industries. One of those strategic memberships is with the SEAMS Association. The company joined SEAMS earlier this year and will participate in the SEAMS "Supply Chain USA" Pavilion this week at Texprocess Americas in Atlanta, GA.
"I am thrilled to have Cellulose Solutions and Verdant Innovations join our SEAMS community and exhibit in our Pavilion this year. They offer a unique and strategic solution for many of our members as we strive as an organization to deliver sustainability across the supply chain," states Will Duncan, Managing Director of SEAMS.
About Verdant Innovations
Verdant Innovations, a Cellulose Solutions company, develops unique and exclusive green chemical innovation to meet the future requirements of textile, non-woven and pulp product development leveraging earth's natural resources. Our holistic solution accelerates innovation and sustainability with customized chemical applications, improved processes and efficiencies, increased product quality and higher margins. Our predictive research and development based on global expertise drives our green development prioritizing consumer safety and environmental protection both for today and the future.
About Cellulose Solutions
Cellulose Solutions develops unique and exclusive chemical innovation to meet the future requirements of our target industries, based on predictive research and development, and client specific application and process conditions. Our holistic solution accelerates innovation with customized chemical applications, improved processes and efficiencies, increased product quality, margins, and stronger ROI. Our solutions are animal-free and non-toxic meeting tomorrow's consumer protection requirements. We are committed to replacing harmful chemicals in future development leveraging earth's natural resources.
Visit us at verdantinnovations.com or parent company http://www.cellulosesolutions.net