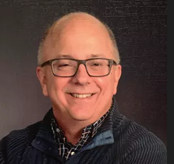 "We are excited to have Joe join the leadership team due to his extensive business experience, his passion for creating ESOP millionaires, and his ability to relate to ESOP clients since his business became an ESOP," says Aaron Juckett, ESOP Partners President and Founder.
APPLETON, Wis. (PRWEB) June 23, 2022
ESOP Partners is pleased to announce that Joseph "Joe" Fonti has joined the team of employee-owners in the role of Managing Director.
As a member of the senior leadership team, Joe will focus on executing on the strategic goals of the organization. He is responsible for overseeing the daily operations. He will work on enhancing the already strong employee and client experience. He is working as an integrator of ideas to enhance organizational efficiency, promote ESOPs to the business community, to help facilitate the growth of the ESOP communications and ownership culture development services and to provide advice to existing clients on methods to enhance enterprise value.
Joe is an experienced executive leader and owner of several businesses. He is a licensed attorney and has served as the chief operating officer of a 15-location furniture company with nearly 600 employees. His furniture company became an ESOP in 2018 and ESOP Partners has provided to his furniture business administrative services, educational and cultural training and repurchase obligation analysis. ESOPs are his passion and he joined ESOP Partners because it is a best-in-class ESOP provider and because he is committed to creating ESOP millionaires at ESOP Partners and at existing and future ESOP clients.
About ESOP Partners
ESOP Partners is an ESOP service provider that changes lives by creating wealth and sustainable employment through employee ownership and works with business owners and companies to determine if an ESOP is a good fit for their situation. ESOP Partners establishes, maintains, and sustains employee stock ownership plans (ESOPs) throughout the lifecycle to maximize the benefits of being an ESOP company and provide employees with an ownership stake in the company that they work for.
About ESOPs
ESOP stands for Employee Stock Ownership Plan and is a qualified retirement plan, similar to a 401(k) plan, that can be used as a business transition tool and as an employee ownership vehicle to provide employees with an ownership stake in the company. The ESOP buys, holds and sells company stock, providing employees with a retirement plan benefit and an additional form of compensation. In almost all ESOPs the benefit is funded 100% by the company, providing an ownership stake at no cost to the employee.
The total number of ESOPs in the country is about 6,400 representing 14.1 million participants and total plan assets of $1.5 trillion dollars.
Studies have demonstrated that ESOP companies outperform their non-ESOP counterparts. A recent study demonstrated that employee-owned companies are 235% better at job retention than their non-ESOP counterparts (Source: NCEO).